JUNE NEWSLETTER 2017
IN THIS NEWSLETTER...
VIP Club Pick-up Party... at the ADC

VIP Days at Champe Ford Road (Members Only)
Creative Mankind Painting and Wine
Wine and Wood

Report from the Tasting Room
Report from the Cellar
Report from the Vineyard
Report from the Farm
Report from the Kitchen

Note from Jenni
---
VIP PICK-UP PARTY…
at the AG DISTRICT CENTER
Friday, June 9th
6:00 pm – 8:00 pm
at The Ag District
(Please RSVP)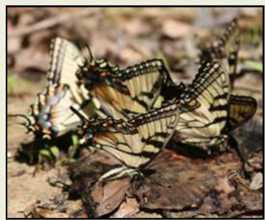 Summer is here and everything at Chrysalis Vineyards and the Ag District is rainbows and butterflies! While we have had glimpses of summer heat already with days in the upper 90's, June brings the official start to the season. For Mark, Fredy, and the vineyard crew it marks the acceleration toward harvest. The vines require their constant, meticulous care to ensure that the 2017 vintage wines start with quality fruit. For Laurie and the tasting room staff it means busy days providing the best wine and customer service anywhere!
Our spring and summer hours are now in effect and the Ag District Center will be open 10am – 6pm Monday through Thursday and 10am – 7pm Friday through Sunday. Please remember… as always, our last tasting will start an hour before closing. Last call for purchases of open bottles or glasses will be 30 minutes before closing. The Champe Ford tasting room will also be open exclusively for our VIP Club members on select Saturdays. See below for dates and times! Be sure to read about all of our June events…there's always something interesting to do at Chrysalis Vineyards!
The VIP Pick-up event for June will be held on Friday, June 9th from 6:00pm – 8:00pm at the Ag District Center. This month we will be trying something new... VIP Trivia Night!! So...bring your thinking caps and all your wine knowledge and be prepared to have some FUN! We will have light appetizers to pair with the wines of the month. We do not have a limit for this event, but please remember to send your RSVP to VIP-Club@ChrysalisWine.com so that we can plan accordingly. As always, this event is for VIP Club members only (2 attendees per membership). Verbal RSVP's and voice mail responses cannot be guaranteed confirmation.
The red wine selection for our VIP Club members this month is Chrysalis Vineyards 2015 Private Reserve Red. The opening impressions of this wine are of leather, cloves and mint, with some brambleberry and black currant and a subtle spiciness. In the mouth there are notes of currants, mint, cocoa, with a touch of green peppercorns and some prunes. This blend unites varieties from three countries – USA (Norton), France (Petit Verdot, Fer Servadou, Tannat), and Portugal (Tinta Cão) in a blend guaranteed not to be found anywhere else. Pair this wine with a nice salad as a starter - kale with cranberries, apples and crumbly goat cheese dressed in a honey-mustard or raspberry vinaigrette. Delicious! Follow this with a rack of BBQ'd beef ribs. Maybe a selection of cheeses comes next-creamy brie, Roquefort and chèvre. For Dessert, a chocolate raspberry torte or Black Forest Cake.
Our white wine selection for March is Chrysalis Vineyards 2016 Mariposa. "Mariposa" is the Spanish word for butterfly -- what a perfect wine to welcome summer! Fermented cold to retain as much of the aromatics as possible. The imbiber is immediately greeted with a nose redolent in fresh, ripe strawberry, brambleberry and maybe a soupcon of black pepper. An initial surge of sweet strawberry and dark cherry is quickly tempered by the refreshing acidity that follows. Open with an assortment of Mediterranean olives, lightly coated in EVOO, maybe with some Brie or Camembert, followed by a main course that can run the gamut from raw or lightly grilled fatty seafood(think tuna or salmon), grilled sausages or hamburgers, to spicy Thai and Indian curries, followed by a simple dessert of lightly sweetened strawberries(in Season) or cherry cheesecake.
As a reminder to our members, all VIP wine is available for pickup at the Ag District Center tasting room anytime during regular business hours. If you can't make it out to pick up your wines on a monthly basis, we will hold them for you. Due to storage limitations, however, we do ask that you pick them up once you accumulate a case (6 months). We can also arrange for wine to be shipped to most locations, at your request.
Also, please remember that you can always find your paired recipes and detailed tasting notes at www.ChrysalisWine.com in the Private VIP Club Area. Pairings and tasting notes are available for wines dating all the way back to 2007 (especially useful for any of those with older, aged vintages). Also check in with us or follow us on Facebook for updates and announcements.
NOTE: Please do not reply to this emailed Newsletter. Your email will not be handled in a timely manner or may even be lost. For further details please see the end of thistrong>
---
VIP Days at Champe Ford Road
Saturdays, June 3rd, 10th and 17th & 24th
Noon – 7 pm
at the
Champe Ford Events Center
23876 Champe Ford Road
Middleburg, VA 20117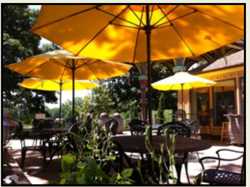 For all of our members who miss the Good ol' Days at our original tasting room, we would like to continue "VIP Days at Champe Ford". The Champe Ford Events Center and Sarah's Patio and Pavilion will be open exclusively for our VIP Club members and their guests on select Saturdays in June. This is an opportunity to buy a bottle or glass and get to know your fellow VIP Club members in the cozy confines of our old tasting room. The grills will be available for you, so stop by the Ag District Center, pick up some Locksley grass-fed beef and come out for a picnic! While we will not be doing tastings, we will have staff on hand to discuss our wines and answer questions. Also, please note that your VIP Club wines will still need to be picked up at the Ag District Center.
---
Creative Mankind Painting and Wine
Saturday, June 24th
12 pm – 3 pm
at the
Champe Ford Events Center
23876 Champe Ford Road
Middleburg, VA 20117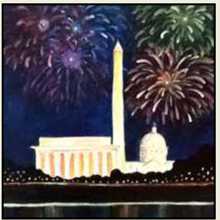 Creative Mankind will be hosting a "paint and sip" event at Chrysalis Vineyards on Saturday, June 24th. (From their website: Creative Mankind is an art company that offers art classes and hosts parties and events for all ages. Our motto is "Everyone is a Creative Genius!" It's just a matter of people reconnecting with their creative self. Our mission is to enrich our community with art education and culture in a fun and accessible way.)
So...spend a fun afternoon laughing, listening to music and creating beautiful wine glasses to fill with your favorite Chrysalis Vineyards wine! This 3 hour event is just $40 and includes all art supplies, an awesome staff, and a lot of fun. Two wine glasses are included in the price of registration. Time permitting, additional glasses will be available for purchase. No experience is necessary. For additional information please contact Creative Mankind at 571-403-1912 or go to their website listed below. [Editor's Note: cut and paste this long link if it doesn't activate by clicking on it. Thanks.]
https://sites.cimplebox.com/events/registration.aspx?s=5329&c=3146&eid=321971&r=0.9480984
NOTE: Remember that this event is at our Champe Ford Events Center this month.
---
Wine and Wood
Sunday, June 4th
1 pm – 3:30 pm
at the
Champe Ford Events Center
23876 Champe Ford Road
Middleburg, VA 20117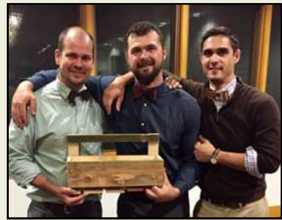 Want to craft your own rustic, wooden wine rack???? Come join the guys from Square & Chamfer at the Champe Ford Events Center, where they will lead a DIY project for you to take home! No experience needed! All materials and tools will be provided. Registration fee of $35 per person includes a glass of wine. Please register and pay in advance online at www.squareandchamfer.com/events. For more information feel free to contact the guys at squareandchamfer@gmail.com.
---
REPORT FROM THE TASTING ROOM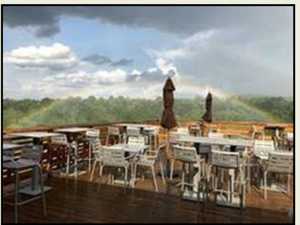 This month we invited one of our loyal VIP Club members to share some of his thoughts about why he loves Chrysalis Vineyards.
Notes from a VIP Member:
It's like being in your own backyard, only better. You step out on the patio and look up to see the Bull Run Mountains in the distance. You hear the herd of heritage dairy cattle lowing and swooshing in long, green grass. Grape leaves rustle in the wind. Kabobs sizzle on the grill. And you are surrounded by friends you haven't met yet. The original Chrysalis Tasting Room, a simple converted farmhouse, has been transformed once again. Now it's the exclusive VIP member clubhouse reserved for monthly subscribers to enjoy on weekends, pickup parties and other members-only events. It's a familiar venue for those like us who have been hanging out here before the Ag District was opened. We check out emerging Norton grapes on the vine, watch kids race around the family area and chat with fellow members. The hearty, lip smacking 2015 Petit Verdot is a particular favorite of ours, so we grab another bottle to take home. But the crisp, vibrant 2016 Albarino Verde, still not publicly released, is too inviting to resist. We settle in the shade on this warm, windy evening and enjoy a picnic, content, and prefectly relaxed. We sense the approval of Sarah Girtrude Lynn, lying in quiet repose nearby, and feel like we are right at home.

Chip Hunter, VIP Member since 2013
---
REPORT FROM THE CELLAR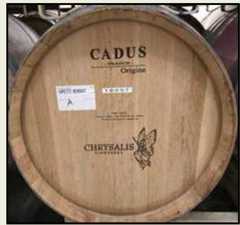 Well, they're done. The final blends from 2016, that is. After much thought, and some minor tweaking, all the reds have been cut and are now resting comfortably in barrels until they are ready for their final processing and bottling. The Norton blends are showing the same promise as the well-received 2016 Barrel Select Norton, and I'm excited about the potential of the 2016 Petit Verdot and Tannat, as they developed a healthy degree of ripeness before picking last fall. Now all we can do is carefully watch them and wait. Which is a relief, as our focus is now in the vineyards and on the 2017 vintage. (No hail! No hail! No hail! Please!!!)
Mark Patterson, Winemaker
---
REPORT FROM THE VINEYARD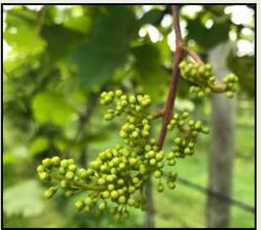 Flowering has begun! (Well, at least in the V. vinifera). On May 15th we saw the first evidence of bloom in the Petit Manseng and Albariño at the Locksley Estate. Soon all the vines at both vineyards will be in full bloom (or already beginning fruit set in the earlier flowering varieties) and well into their period of rapid fruit development as we near harvest. Although there is a change in aroma around the farm as the vines flower, the perfumed character is much less subdued than if it were other plants and is really only noticeable to those of us who have regular interactions with the vines. There are unlikely to be the same therapeutic benefits as are, apparently, found in aromatherapy, although it can alter the moods of a winegrower already anxious, but excited, about the promise of a new vintage.
Mark Patterson, Winemaker
---
REPORT FROM THE FARM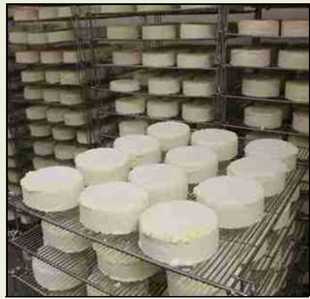 Many of you are perhaps familiar with the old farming adage "Make hay while the sun shines". The implication of that adage is that you can't get a lot of farming done when the sun isn't shining. There was lots of rain and very little sun in the month of May so much of the planned farm work was delayed by weather. So far, the fields have been too wet to plant the "Red Fife" heritage wheat that we eventually hope to utilize for bread making in our nearly completed commercial kitchen. Although planting has been delayed, there is still more than enough highly productive work to keep us busy. For the past couple of weeks we have been completing all the electrical and plumbing work necessary to open the kitchen. Our work in the kitchen is essentially complete so we are moving on with HVAC, electrical and plumbing work in both the cheese plant and the dairy parlor. The dairy parlor will be completed shortly, so hopefully we will soon be able to focus on completing all the mechanical work necessary to get the cheese plant operational. In addition to farming, we are essentially our own General and Mechanical Contractors. Gotta run, off to meet with one of my subcontractors.
Perry Griffin, Estate Manager
---
REPORT FROM THE KITCHEN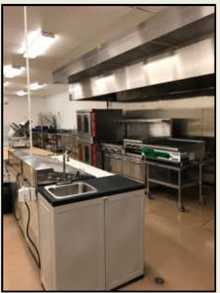 I've been in this situation before! Planning an empty kitchen space from scratch can be a daunting task. One that requires a commitment to a goal by evaluating costs, spending the time to research and pursue the many vendors, to find the best bang for our bucks. I'm happy to report that we have succeeded, received, and installed all of the major pieces of kitchen equipment, ordered and have begun to receive all of the various pots, pans, small appliances, utensils, etc. that are required to properly outfit a commercial kitchen. Some bought at auction, most new, and still some to find at a cost that makes sense for us. It seems like more boxes arrive every day, but certainly it is exciting to see the big empty room that we referred to as the "kitchen" actually become a fully operational facility. I just finished doing the first "DEEP CLEAN", the first of many to come, to maintain our floors, tables, coolers, and equipment, in top notch condition. After three months of electrical and plumbing work, creating a work environment in disarray, it is a great feeling to put order and shine to our kitchen, making it ready to create "culinary magic".
As Perry pointed out, the May weather hasn't been very cooperative. I guess we forgot to order "good weather" when we planned to get all of the vegetable seedlings planted. Oops! No worries though, I heard those seedlings singing from the greenhouse when they saw the sun this morning. I'm certain that in our next newsletter will be describing all of the delicious new menu items that will be produced here, ready for your enjoyment. They are in our heads and soon they will be reaching your stomachs. Stay tuned…
Chef Hump Astorga
---
Note from Jenni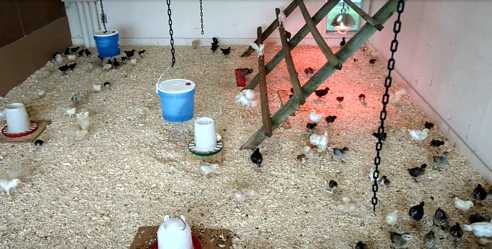 As we grow… sometimes slower than everyone would like (and certainly including me!)… there are more and more moving parts around here. I LOVE IT!!! I mean, what else would I do? Go sit on the beach in Southern France. Nah, that's not me. I get a big kick out of building things of value.
Speaking of moving parts… DRUMROLL PLEASE… back by popular demand, MORE CHICKENS! 126 of the little goobs, as a matter of fact. And supposedly, all pullets (which are young females).
Ray Lignini, our do-it-all carpenter helper, has separated my 3-car garage into a 2-car garage, and a chick nursery. The whole bay is set up with pine shavings, roost, waterers and feeders to raise our next batch of multi-colored-egg laying hens. Blue eggs… white, cream, light brown, medium brown and dark brown egg layers… just like we had a while back. And after being here for two weeks, everyone is happy and healthy. All 126 of them!
We need their eggs for the kitchen AND for our clamoring patrons, neighbors, family and friends. So be patient while the little ones grow up and by the end of the year we should be keeping our refrigerator shelves always stocked with the best darn eggs you've ever tasted. Really. They are absolutely delicious… and good for you, since they'll be running entirely free-range all around my house.
Take care, and enjoy this wonderful weather.
Jennifer McCloud
Chrysalis Vineyards at The Ag District
39025 John Mosby Highway (Tasting Room)
23876 Champe Ford Road (Winery/Offices)
Middleburg, VA 20117

McCloud@ChrysalisWine.com
Office: 540-687-8222
www.ChrysalisWine.com
Facebook.com/ChrysalisVineyards