AUGUST NEWSLETTER 2017
IN THIS NEWSLETTER...
VIP Club Pick-up Party... at the ADC

VIP Days at Champe Ford Road (Members Only)
Creative Mankind Painting and Wine
Wood & Wine with Square & Chamfer

Report from the Tasting Room
Report from the Cellar
Report from the Vineyard
Report from the Farm
Report from the Kitchen

Note from Jenni
---
VIP PICK-UP PARTY…
at the AG DISTRICT CENTER
Friday, August 4th
6:00 pm – 8:00 pm
at The Ag District
(Please RSVP)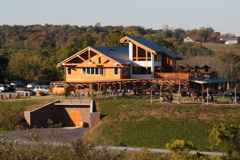 The dog days of summer are here....those long, sultry days that mark the final weeks before we make the leap into harvest season and some of our busiest months of the year. While it would be nice to take a break, catch our breath, and rest up for the wave of activity that is about to crash down, there's no rest for the weary around the farm. At the Ag District everyone is gearing up for our long anticipated kitchen to open, the vineyard crew continues their never-ending care of the vines, Mark is prepping for another bottling, and of course Perry's care of the farm and all of the animals is even more difficult in the heat. Even though things don't slow down around here, we would love to help you slow down, relax and beat the heat. Come by the Ag District and grab a nice cold glass of wine....or maybe some refreshing, fruity sangria. There's no better way to spend a hot August afternoon! Why not come out on August 21st to view the eclipse from the Ag District deck!
Our spring and summer hours are now in effect and the Ag District Center will be open 10am – 6pm Monday through Thursday and 10am – 7pm Friday through Sunday. Please remember… as always, our last tasting will start an hour before closing. Last call for purchases of open bottles or glasses will be 30 minutes before closing. The Champe Ford tasting room will also be open exclusively for our VIP Club members on select Saturdays. See below for dates and times! Be sure to read about all of our August events…there's always something interesting to do at Chrysalis Vineyards!
The VIP Pick-up event for August will be held on Friday, August 4th from 6:00pm – 8:00pm at the Ag District Center. This month our winemaker, Mark Patterson, will be pouring the newest addition to our wine selection and explaining the unique chracteristics of pétillant-naturel (or Pét Nat) wines. We will have light appetizers to pair with the wines of the month. We do not have a limit for this event, but please remember to send your RSVP to VIP-Club@ChrysalisWine.com so that we can plan accordingly. As always, this event is for VIP Club members only (2 attendees per membership). Verbal RSVP's and voice mail responses cannot be guaranteed confirmation.
The red wine selection for our VIP Club members this month is Chrysalis Vineyards 2015 Norton Schitz & Giggels. Despite the whimsical name, this medium bodied red has become a serious tasting room favorite. The aroma greats you with notes of dark chocolate, cedar, blackberry and a 'forest floor' character. Tasting reveals more blackberry, brambles and a touch of vanilla. When selecting food to accompany this wine start out with a simple dish of toasted bread, olive oil and avocado. You can stick with a nice, creamy farmhouse butter if you'd prefer. Either will work well. Like many reds this wine cries out for a rich and hearty dish, with a high protein and fat component. Did someone say 'Mole Poblano Crusted Fajitas?
Our white wine selection for August is Chrysalis Vineyards 2016 Buttorfleoge. Buttorfleoge is the newest addition to our lineup of Norton wines and our first sparkling wine. See "A Note From Jenni" at the end of the newletter for an explanation of production techniques and why we call it Buttorfleoge. This wine pours with a pleasing garnet-coloured hue and a breezy effervescence. Your nose is greeted with a prickle from the newly-released carbon dioxide, which gives way to notes of cherry and blackberry, a hint of violets, basil and perhaps a touch of mint. On the tongue one is first taken by just a tickle of bubbles, followed by sweet and sour cherries, blackberries, and the racy acidity that Norton is rife with. Pine, herbs, and just a bit of tannin complete the experience. Try this unique wine with oysters, Peking duck, pulled pork, or a nice baby spinach salad with fresh blueberries and cranberries topped with a red wine vinaigrette.
As a reminder to our members, all VIP wine is available for pickup at the Ag District Center tasting room anytime during regular business hours. If you can't make it out to pick up your wines on a monthly basis, we will hold them for you. Due to storage limitations, however, we do ask that you pick them up once you accumulate a case (6 months). We can also arrange for wine to be shipped to most locations, at your request.
Also, please remember that you can always find your paired recipes and detailed tasting notes at www.ChrysalisWine.com in the Private VIP Club Area. Pairings and tasting notes are available for wines dating all the way back to 2007 (especially useful for any of those with older, aged vintages). Also check in with us or follow us on Facebook for updates and announcements.
NOTE: Please do not reply to this emailed Newsletter. Your email will not be handled in a timely manner or may even be lost.
---
VIP Days at Champe Ford Road
Saturdays, August 12th & 26th
Noon – 7 pm
at the
Champe Ford Events Center
23876 Champe Ford Road
Middleburg, VA 20117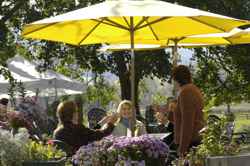 For all of our members who miss the Good ol' Days at our original tasting room, we would like to continue "VIP Days at Champe Ford". The Champe Ford Events Center and Sarah's Patio and Pavilion will be open exclusively for our VIP Club members and their guests on select Saturdays in August. This is an opportunity to buy a bottle or glass and get to know your fellow VIP Club members in the cozy confines of our old tasting room. The grills will be available for you, so stop by the Ag District Center, pick up some Locksley grass-fed beef and come out for a picnic! While we will not be doing tastings, we will have staff on hand to discuss our wines and answer questions. Also, please note that your VIP Club wines will still need to be picked up at the Ag District Center.
---
Creative Mankind Painting and Wine
Sunday, August 6th
1 pm – 4 pm
at the
Champe Ford Events Center
23876 Champe Ford Road
Middleburg, VA 20117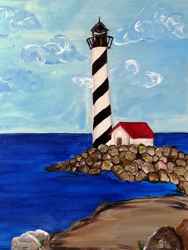 Creative Mankind will be hosting a "paint and sip" event at Chrysalis Vineyards on Sunday, August 6th. (From their website: Creative Mankind is an art company that offers art classes and hosts parties and events for all ages. Our motto is "Everyone is a Creative Genius!" It's just a matter of people reconnecting with their creative self. Our mission is to enrich our community with art education and culture in a fun and accessible way.)
So...spend a fun afternoon laughing, listening to music and creating your own masterpiece! This 3 hour event is just $40 and includes all art supplies, an awesome staff, and a lot of fun. No experience is necessary. For additional information please contact Creative Mankind at 571-403-1912 or go to their website listed below. [Editor's Note: cut and paste this long link if it doesn't activate by clicking on it. Thanks.]
https://sites.cimplebox.com/events/registration.aspx?s=5329&c=3146&eid=321975&r=0.8335433
NOTE: Remember that this event is at our Champe Ford Events Center this month.
---
Wine & Wood
Saturday, August 12th
6:30 pm – 9 pm
at the
Ag District Center
39025 John Mosby Highway
Middleburg, VA 20117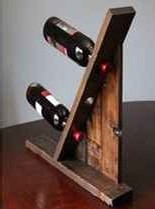 The guys from Square & Chamfer will be hosting a Wine & Wood event (think paint 'n sip with power tools!) at the Ag District Center on August 12th from 6:30pm until 9:00pm. They will be leading a Do-It-Yourself workshop to build your own 3-bottle table top wine rack. Create a unique accent piece for your home or give it to your favorite wine lover (Christmas is just around the corner!). All materials and tools are provided and no experience is necessary. Tickets are $35 each and include one complementary glass of wine to sip while you craft! Limited seating is available and their last workshop filled up quickly, so remember to purchase your tickets in advance online using the link below. Please be sure to arrive at least 15 minutes early so we can get you all set up. You'll be taking home your own handcrafted (by you!) pieces.
https://www.squareandchamfer.com/events
---
REPORT FROM THE TASTING ROOM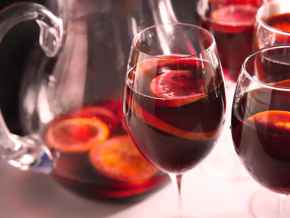 August has stumbled upon us again, and it looks like it is going to be another hot month. Luckily here at the Ag District you can cool off with our new summer offering of ice cold, fresh sangria. Our sangria is a refreshing blend of Chrysalis Vineyards wine, wonderful juices, and fresh fruits. Sangria is originally from Spain and was introduced to America in 1964 at the Worlds Fair in New York City. Dating back even further, records show that during the Middle Ages, a very similar drink to sangria was frequently consumed. Families made fruit wines at home and embellished them with ginger, clove, etc. to create a drink that was safer to drink than water. Stop by the tasting room soon to enjoy a bit of history with us with a cold glass of sangria. The patio is waiting for you and the summer heat isn't getting any better, so come on by to cool off. We hope to see you soon!

Laurie Stevens, Tasting Room Manager
---
REPORT FROM THE CELLAR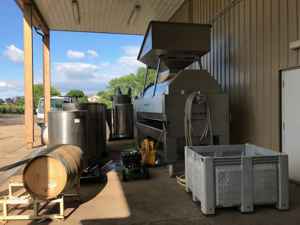 We have one more bottling day before harvest begins, so there is still some finishing work being done on those wines, but for the most part, our attention has now turned to prepping for the madness that is crush. All the equipment on the crush pad needs to be serviced and cleaned in preparation for the avalanche of grapes that are about to consume them for the next 10 weeks. All hoses, valves and pumps need to be checked for splits, leaks or any other issues that may make them unusable during the period when they are most used. Harvest supplies need to be finalized and then ordered. Projections on tonnage need to be completed. The interns to help with harvest have been hired, but aren't onsite yet, so all of this prep work is being done by myself, and my new cellar tech, Jacob. And there is the small matter of the new wine that is being released to the VIP Club this month. Much to do. Much to do.
Mark Patterson, Winemaker
---
REPORT FROM THE VINEYARD
Well, it's almost on us! Harvest season, that is. By the time August comes to an end our Albariño for Albariño Verde should be almost ready to come in. Veraison has begun in several of our earlier varieties, which signals the beginning of rapid sugar accumulation and the reduction in the malic acid concentration in the grapes. It is manifested by the change in color of the berries. White grapes begin to turn various shades of translucent green, gold and even grayish-pink in certain varieties. Red grapes begun to throw shades of red, blue, purple to almost black in Tannat and Tinta Cão. These color changes occur as chlorophyll in the berries is broken down into carotenoids (in white grapes) and anthocyanins/anthocyanidins (in red grapes). From this point it is approximately 40-55 days until optimum harvest time. And that's when the inside work begins again for another year.
Mark Patterson, Winemaker
---
REPORT FROM THE FARM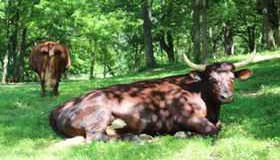 Typically, extreme heat is the enemy of modern day livestock. Many common breeds of livestock originated in the cooler climates of England and continental Europe. The livestock from these regions have not generally evolved to withstand hot and humid conditions such as we seem to be experiencing in Virginia with increasing frequency. Livestock breeds that did evolve and adapt to hot climates, such as Africa, although generally very heat tolerant, tend to be less productive than their European counterparts. Most of the livestock at Locksley Estate are of European lineage and therefore not particularly well suited to hot summer days. For example, cattle begin to experience a degree of heat stress when temperatures exceed about 70 degrees F with relative humidity over 50%. Generally considered to be a comfortable day by human standards, but not so much for most livestock. Unlike humans, cattle do not regulate their body temperature by sweating. Rather they rely primarily on their vascular system to help cool down. They also drink lots of cool water if accessible. In the summer, a lactating cow can consume 30-40 gallons of water per cow per day. Access to shade is also critical for cattle during hot days. When cattle begin to experience heat stress, their feed consumption is reduced. This is undesirable because it reduces productivity of milk and weight gain. Under extreme temperature conditions, cows can abort calves and even die from heat stroke. Our cows have certainly been uncomfortable so far this summer with heat wave followed by heat wave. A good number of cows are in their third trimester of pregnancy and have been particularly uncomfortable. Hopefully it will cool down a bit soon!!!
Perry Griffin, Estate Manager
---
REPORT FROM THE KITCHEN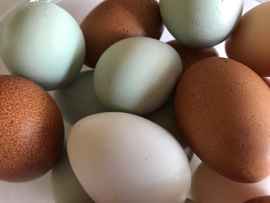 I just completed a three week, almost decadent trip to New York City and Nantucket Island yet was actually looking forward to returning to work. Yes, the differences in the two locations were drastic, to say the least, but one common thread running through them both; the local foods served at restaurants were "rock'n". Ultimately, that is my barometer to defining a great place to visit, the dining experiences…go figure! Astoria, New York provided a wealth of legit Greek restaurants with home style dishes that you don't see around here, and Nantucket has a plethora of locally grown produce and the freshest of seafood, caught in the nearby waters. So why would I ever want to return? Well, I can't wait until we start producing food from this farm. Here is an example of why I'm excited.
Yesterday I met with Jenni to review some business matters and after our meeting, we went out to the garage to see the new chickens, (not so new anymore). I realized that some were in the garage, where Jenni had set up the initial coop, while they matured a bit, but the rest were out in the field with the mobile chicken coop and the other birds. How did that happen, I asked? So Jenni explained that if the chickens wake up in a space, they feel that this is their home. So it would be problematic if the chickens would wake up in the garage, then got moved during the day to the pasture with the mobile coop, so she had to move each chicken that was mature enough, one at a time, and place them in the coop just before they went to sleep, ensuring the chicken's adaptation to the new environment. That's a lot of work, she has a lot of chickens…who knew! Just think of the eggs they will soon be producing, with yolks that are so golden-orange that they seem to be colored with saffron.
Some day we will be known, not only as the folks that restored Norton wines the place of prominence they once held in the 1800's, but also as the folks who make great, simple foods from the things we grow and raise on this farm. And that is worthy of the anticipation!
Chef Hump Astorga
---
Note from Jenni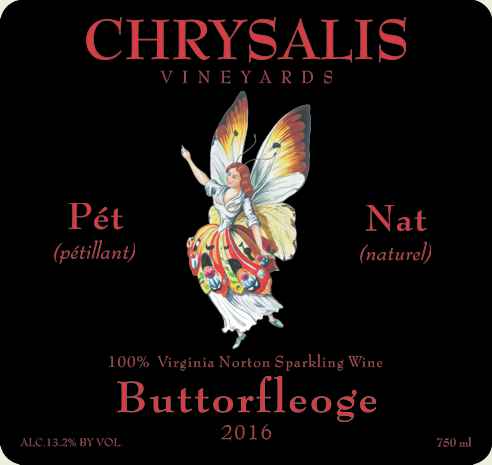 So, it makes me chuckle when I think of how we decided on the name for our new sparkling Norton, and the process of producing its label. The name Buttorfleoge is a toughie to pronounce; it's Old English, and our modern tongues have evolved far enough away from how we spoke a thousand years ago make me laugh at our fumbling attempts. That was part of the mischievous fun of naming this wine. Here's the back label of Buttorfleoge with the QR code that opens a "landing page" describing the wine making technique, and provides a link to an audio file on how to pronounce this wine. If you don't have a bar code/QR code reader on your phone, get one! You need to get to the landing page.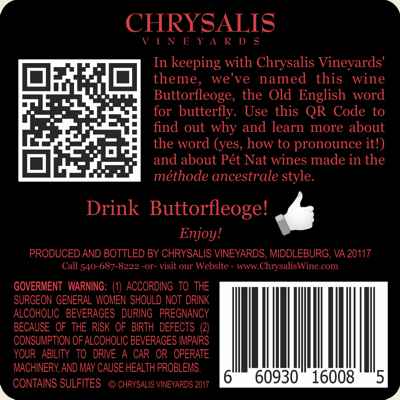 So, now when our VIP Club members come to pick up their August wines, we're gunna know who's read our newsletter when we ask them how to pronounce Buttorfleoge. Haha! Can't wait for the fun.
Stay cool, fools! And Drink Buttorfleoge!!!
Jennifer McCloud
Chrysalis Vineyards at The Ag District
39025 John Mosby Highway (Tasting Room)
23876 Champe Ford Road (Winery/Offices)
Middleburg, VA 20117

McCloud@ChrysalisWine.com
Office: 540-687-8222
www.ChrysalisWine.com
Facebook.com/ChrysalisVineyards