AUGUST NEWSLETTER 2019
IN THIS NEWSLETTER...
VIP Pickup Party... at the ADC
Report from the Tasting Room
Report from the Cellar
Report from the Vineyard
Report from The Little River Bakehouse
Report from Locksley Farmstead Cheese
Note from Jenni
---
VIP PICKUP PARTY…
at the AG DISTRICT CENTER
Friday, August 16th
5:00 pm – 7:00 pm
(RSVP REQUIRED)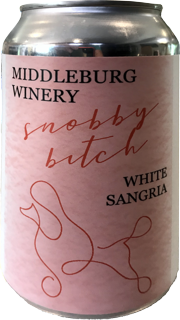 August already? It really doesn't seem possible that summer will be coming to a close in just a few weeks. By the time our next newsletter reaches you we will busy with harvest! Come out to the Ag District before summer is over to beat the August heat with a cold glass of Chrysalis Vineyards wine... or maybe a wine slushy! While you're here pick up our newest product - Middleburg Winery Snobby Bitch White Sangria.... IN A CAN! That's right, wine in a can! It's ice cold and portable and it's the perfect companion poolside or at the beach (it even fits perfectly in your favorite coozie!) Each can contains about half a bottle of wine... the perfect size for sharing... or not.
Our VIP Club pickup event for August will be held on FRIDAY, AUGUST 16th from 5:00pm - 7:00pm. PLEASE NOTE THE DATE AND TIME and mark your calendars! We will have paired bites to sample with this month's VIP wines in addition to SPECIAL VIP PRICING ON LITTLE RIVER BAKEHOUSE MENU ITEMS!!! VIP tastings and pairings will be available from 5:00-7:00pm, but we will be open until 8:00pm. So... come join us for some cold Chrysalis Vineyards wine on a hot summer night! Please RSVP no later than August 12th by emailing VIP-Club@ChrysalisWine.com. While you're marking your calendar, pencil in our Annual VIP Appreciation Party which will be held on Saturday, September 14th! We are currently accepting RSVP's for this event. This annual event is our way of thanking our loyal VIP members for their continued support and includes wine, food, and music. Attendance is free but is limited to 2 people per VIP club membership.
Our new hours began on June 1st and we are open Noon - 6pm Monday - Thursday, Noon - 8pm Friday & Saturday, and Noon - 7pm on Sunday. We offer hot foods from the kitchen on Friday, Saturday, and Sunday. All food orders must be placed at least 45 minutes prior to closing. Please remember… as always, our last full tasting will start an hour before closing. Last call for purchases of open bottles or glasses will be 30 minutes before closing! We hope that you will enjoy our extended evening hours Friday - Sunday!
The red wine selection for our VIP Club members this month is Chrysalis Vineyards 2017 Private Reserve Red. This is one of the wines that we produce exclusively for our VIP members. The 2017 vintage is a balanced blend of Tannat, Norton, Nebbiolo, and Petit Verdot. Aromas allude to a nicely aged wine with leather and vanilla from barrel age. The French oak and Nebbiolo create a nice cordial cherry. Silky mouth feel from the Norton gives way to soft tannins from the Tannat and raspberry from the Petit Verdot. Notes of licorice, smoke, and hazelnut round out the flavor profile. Pour a glass to accompany a dinner of lamb chops with pearl couscous and sugar snap peas.
Our white wine selection for August is Chrysalis Vineyards 2017 Albariño. This 100% Albariño wine is produced with 75% stainless steel fermentation making it clean and crisp, while perserving all the essential aromatics. 25% barrel fermentation adds a creamy depth and lifts mouthfeel. This wine shows its age by leaning away from intense citrus flavors and displaying confidence in ripe fruits. Pear, honeydew, peach, and apricot flavors will promise a delightful finish. Pair this crisp white wine with a dinner of trout with garlic lemon butter, rice pilaf, and candied brussel sprouts.
As a reminder to our members, all VIP wine is available for pickup at the Ag District Center tasting room anytime during regular business hours. If you can't make it out to pick up your wines on a monthly basis, we will hold them for you. Due to storage limitations, however, we do ask that you pick them up once you accumulate a case (6 months). We can also arrange for wine to be shipped to most locations, at your request.
Also, please remember that you can always find your paired recipes and detailed tasting notes at www.ChrysalisWine.com in the Private VIP Club Area. Also check in with us or follow us on Facebook for updates and announcements.
NOTE: Please do not reply to this emailed Newsletter. Your email will not be handled in a timely manner or may even be lost.
---
REPORT FROM THE TASTING ROOM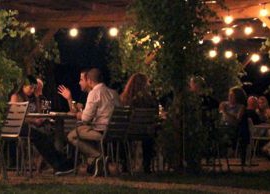 We are approaching the end of summer and we can't believe how fast it has gone by. As we look back and remember all the exciting happenings a few really stand out. We released our latest vintage of Albariño Verde and will see that join our tasting line up this month. For those of you who haven't had a chance to try it yet, it is simply the perfect summer wine. We also saw The Little River Bakehouse shine and feature a full menu on weekends. A staff favorite is the pork tacos (the house pickled jalapenos on them are amazing).
We welcomed many new faces here in the tasting room and welcomed many new VIP Club members. Speaking of our VIP Club... we are currently busy planning our annual appreciation party. This year's event will be held on the evening of September 14th. As our long time members know, this night is an evening filled with laughter, food and LOTS of wine. We will be pouring a selection of our wines by the glass that evening and will have a delicious assortment of food for our members to enjoy. This is our BIG thank you to all of you. Without you we would not be here! RSVPs are being accepted now so don't miss out! Plan ahead and come celebrate another year of our amazing VIP club and its fabulous members.
Laurie Stevens, Tasting Room Manager
---
REPORT FROM THE CELLAR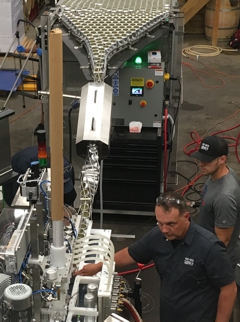 In July we had the pleasure of canning our first wine. Snobby Bitch is a fun white sangria wine made with natural fruit flavors. It's been such a crowd favorite that it only made sense to put it in a can. The new can package offers the ability to bring wine to places that won't let you have a glass bottle. Each can is two glasses, making it perfect to share or enjoy by the pool. Stop by the tasting room and check it out.
After the canning, we finally finished the spring cleaning. All the tanks are sparkling, the barrels are steamed, and the crush pad is ready to receive grapes. While we wait for the grapes to ripen we are looking to our next bottling in September. We have a lot to consider when we bottle wine.
Once we decide what wines we are bottling, we begin assembling the components. It's not as easy as just retrieving the barrels from mountainous towers in the barrel room though. We taste each barrel individually. Each barrel is examined for a number of qualities. First, we check the basics, color and clarity. As a wine rests in a barrel, any particulates will begin to settle to the bottom of the barrel, this is the key to clarity. Color is also an important factor when we inspect a wine. Young wines are often a vibrant red or ruby color, while an older wine will become brick red.
After a visual inspection, we will taste the wine. In this situation, tasting the wine from the barrel is a little different than tasting a wine from a bottle. A bottled wine is considered a finished product, but a wine in barrel is viewed as an ingredient. Only the best ingredients should be used. We will evaluate the wine for varietal characteristics. Does our Albariño have notes of grapefruit? Does the Tannat have blackberry, dark cherry, or plum? How much oak character did the barrel impart? Once we answer these questions we will pick our favorite barrels and begin creating blends. The blends are then tasted, scrutinized, and evaluated again. Once the production team is happy we begin prepping for bottling.
The wines are racked from the barrel and blended in tank. They will undergo a brief "marrying" period. This term refers to how wines from separate vessels mingle when placed together. It often leads to new flavor and aroma profiles further elevating the quality. After the wine marries, we'll do one last filtering. Only after all of these things are completed, can we bottle a wine.
Jake Blodinger, Assistant Winemaker
---
REPORT FROM THE VINEYARD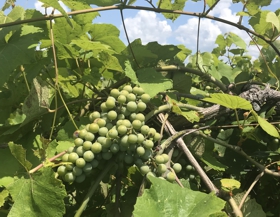 As Jason noted last month, all the winemaking activity at this time of year is happening out in the vineyard. After fruit set, Fredi and his team turn their focus to canopy management. Canopy management requires manipulating the shoots, leaves, and fruit to create a healthy environment for the grapes to grow. This starts with removing any excess shoots, referred to as "shoot thinning". Wait, more shoots means more fruit right? Not always. If a vine has too many shoots, it'll focus on growing more leaves instead of producing delicious grapes. Once the shoot thinning is completed, the vineyard crew moves to leaf pulling.
Part of canopy management is creating an airy, light speckled interior for the grapes. This is done through leaf pulling. By removing excess leaves, the canopy becomes less cluttered, making room for air flow and sunlight. Airflow helps the interior by lowering the temperature and preventing certain fungus from developing. Essentially allowing the grapes to breathe. Letting in sunlight allows for leaves lower on the vine to receive more sunlight and after a rain, prevents stagnant water from settling on the leaves. This stagnant water can create a breeding ground for more disease.
Canopy management is part of a bigger concept called "vine balance". A vine will only focus on fruit development if it doesn't have to provide energy for foliage, but if you remove too many leaves, the vine wouldn't be able to properly ripen the fruit. Remove no leaves, the vine will push more shoots, tendrils, and leaves, leaving the fruit small and undesirable for winemaking. It's a tough scale to balance, but Fredi and his crew do a great job!
Jake Blodinger, Assistant Winemaker
---
REPORT FROM THE LITTLE RIVER BAKEHOUSE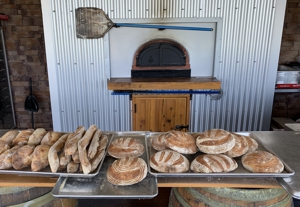 Before we hear from Chef Chris, everyone here at the Ag District would like to thank a very important guest in the kitchen... Emily Blodinger. Emily is the wife of our assistant winemaker, Jake Blodinger, and is on loan to us while she waits to start her new job at Aldie Elementary School. Emily's baking resume is long and impressive and she has put her experience to good use finally getting some real artisan bread flowing from our retained heat oven. We appreciate the hard work that she has put in over the last two weeks creating recipes that work well in our oven and produce beautiful and flavorful breads. Look for her fresh loaves in the tasting room to enjoy while you or here or to take home!
With summer time moving along, our chickens are hard at work laying an abundance of farm fresh eggs. We thought long and hard about what we could do with these eggs besides the obvious things like quiche and deviled eggs. The solution to using them up was to add a brunch pizza to the menu! Cheese, eggs, and bacon jam with garlic béchamel... perfect brunch flavors! Instead of using our mozzarella, we chose to use our Locksley Farmstead aged Cheddar (Little John.) The benefit of doing a pizza like this is that we are utilizing ingredients from the farm that are readily available at this time of year. We also feel like we are staying ahead of the curve by adding some more options besides your run of the mill pepperoni. Although, our pepperoni pizza is amazing and there is nothing wrong with sticking with a classic! Our other new pizzas include a barbeque chicken pizza with caramelized onions and Mojo marinated pork, with cilantro, sweet potato puree, pickled jalapeno, and pineapple. Many of the wines pair well with these flavor combinations and complement each other nicely. Moving forward, our plans will include some lighter, healthier options to help get us through the dog days of summer. Keep an eye out for our ever evolving menu while you're at the tasting room. And if you're not already a club member, consider the benefits because we are already gearing up for our yearly September VIP party. Details to come!
Chris Vincenzi, Chef
---
REPORT FROM LOCKSLEY FARMSTEAD CHEESE COMPANY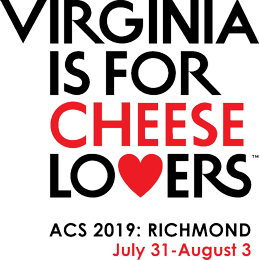 Exciting things are happening both inside and outside the creamery here at Locksley Farmstead Cheese. We are new members of the American Cheese Society, a leader in promoting and supporting American cheeses. ACS provides educational resources and networking opportunities, while encouraging the highest standards of cheesemaking focused on safety and sustainability. Each year they host an educational and world-renowned cheese competition somewhere in North America, it just so happens that this year the conference and competition will be hosted right at our backdoor, in Richmond, Virginia. This is an amazing conference to have right here in our home state, and we are thrilled to have the producers and products in our state be highlighted. We are sending all 5 of our cheeses to be judged on their aesthetic and technical characteristics in the ACS cheese competition. We look forward to the feedback we receive having been in production for just over a year now! Stay tuned for results! As always, come see us at the Ag Districe to enjoy our favorite and iconic dynamic duo wine and cheese made right here! Don't forget we have a full menu on the weekends now, including pizzas made with our very own mozzarella!
Erin Saacke, Assistant Cheesemaker
---
Note from Jenni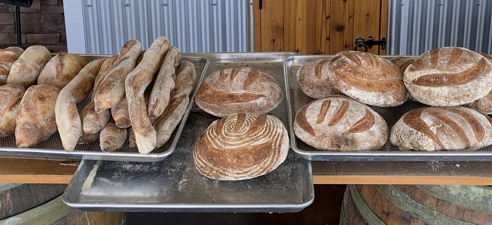 Just look at that BREAD! It's gorgeous… and it's absolutely delicious. Crispy, chewy baguettes and boules. Wow! Well done, Emily!
Years ago, when I was starting to appreciate "the finer things in life" I quickly discovered that our staple foods in America (at least those I had been eating) were, well… really pretty bad. Compared to most of those from Europe, our cheeses were rubbery and bland, our bread was airy, puffy goo (you could take a slice and roll it up into a ball about the size of your thumbnail), coffee was thin and insipid, and we had the choice of "Burgundy" or "Chablis" plonk from California. What the heck?
Someone told me that our staple foods were like that because America was a country of immigrants, and our basic foods had been reduced to the least common denominator, so to speak. They had become the least offensive to the greatest number of people. The result being that they had become like that muddy brown the painter gets when mixing all the colors on his palette. "They're not very distinctive, but at least everyone can eat them", I guess is how the thinking went. Yuck!
I remember the first time I had a real piece of bread… a baguette. I was dumbfounded. Where on earth had this simple, but incredible, bread been all my life? So, in the back of my mind, when I started to diversify our farm products here at The Ag District, I thought I would make available bread like that. Real and delicious and simple.
It's here… come and get it!

Jennifer McCloud
Chrysalis Vineyards at The Ag District
39025 John Mosby Highway (Tasting Room)
23876 Champe Ford Road (Winery/Offices)
Middleburg, VA 20117

McCloud@ChrysalisWine.com
Office: 540-687-8222
www.ChrysalisWine.com
Facebook.com/ChrysalisVineyards