VIP PICKUP PARTY…
at the AG DISTRICT CENTER
Friday, December 15th
6:00 pm – 8:00 pm
at The Ag District
(RSVP REQUIRED)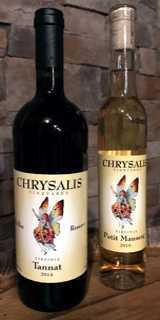 Happy Holidays! It's hard to believe that we are already immersed in the holiday season and a brand new year is just around the corner. It has certainly been a year of change and progress here on the farm. Sometimes the progress is difficult to see from our customers' perspective...a lot of behind the scenes planning, construction, and preparation. Many of these projects are finally at the point where they will all come together and the years of effort will be more evident as we are able to offer new products and enhance the experience of visiting the Ag District. In the meantime, make sure you try out our new products as they appear in the tasting room and give us some feedback. We appreciate your comments and suggestions as we continue to make every visit to the Ag District a memorable one!

Our VIP Pickup Party this month will be held on December 15th from 6:00 pm until 8:00 pm. We will have an "Ugly Christmas Sweater" theme... so break out your gaudiest holiday clothes and join the fun! This event is FREE for our members (2 tickets per membership), but does REQUIRE advance RSVP no later than December 12th. To RSVP please send an email to VIP-Club@ChrysalisWine.com. Verbal RSVP's and voice mail responses cannot be guaranteed confirmation.
Our fall and winter hours are now in effect and the Ag District Center will be open 10am – 5pm Monday through Sunday. We will be closed on Christmas Day, and New Year's Day. Please remember… as always, our last tasting will start an hour before closing. Last call for purchases of open bottles or glasses will be 30 minutes before closing!
The red wine selection for our VIP Club members this month is Chrysalis Vineyards 2014 Tannat. Hailing from the Madiran region of southwest France, where Tannat is the primary grape grown and used for blending, this black-berried grape has found a perfect home in Virginia. The first impression is one of stewed red and black fruits, plums and blackberris in particular, leading to a soupçon of Christmas spices, cigar and dark coffee. Imbibing delivers all of this plus a very noticeable touch of cranberry. The big structured tannins and moderate acidity portend a long life in the bottle. To marry well with those big tannins, well you need fat. No Vegans Need Apply! Grilled pork belly in a cranberry reduction, with balsamic or cider is the perfect match. For dessert, think about a double chocolate cheesecake with cranberry sauce. Again, fat is a must.
Our white wine selection for November is Chrysalis Vineyards 2016 Petit Manseng. Petit Manseng originates in the Jurançon region of southwest France and Chrysalis Vineyards is the pioneer in bringing this grape to the United States. Petit Manseng requires a long growing season and produces small yields of high-quality grapes that are ideally suited to produce dessert wine. The grapes are frozen to simulate the process of an "ice wine," concentrating the sugar and fruit flavors prior to being pressed and fermented. The wine is an aromatic nectar that is amber and viscous, yet balanced, without the cloying sweetness found in some dessert wines. You're initially treated to a bright, floral nose, resplendent with honeysuckle, that opens up to reveal notes of honey, peach purée, and a bit of caramel. This carries through into mouth with a bit of golden delicious apple, candied pear and caramel joining the mix. Try our Petit Manseng to accompany bacon wrapped dates, glazed ham, or a hazelnut apple crisp. For a lighter holiday treat try mixing in a bit of ginger ale for a spicy holiday spritzer!
As a reminder to our members, all VIP wine is available for pickup at the Ag District Center tasting room anytime during regular business hours. If you can't make it out to pick up your wines on a monthly basis, we will hold them for you. Due to storage limitations, however, we do ask that you pick them up once you accumulate a case (6 months). We can also arrange for wine to be shipped to most locations, at your request.
Also, please remember that you can always find your paired recipes and detailed tasting notes at www.ChrysalisWine.com in the Private VIP Club Area. Pairings and tasting notes are available for wines dating all the way back to 2007 (especially useful for any of those with older, aged vintages). Also check in with us or follow us on Facebook for updates and announcements.
NOTE: Please do not reply to this emailed Newsletter. Your email will not be handled in a timely manner or may even be lost.
---