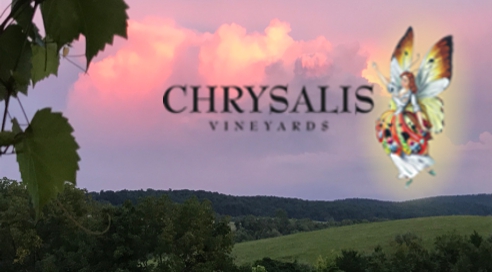 SEPTEMBER NEWSLETTER 2019
IN THIS NEWSLETTER...
Annual VIP Appreciation Party... at the ADC
Floral Arrangements and Wine
Report from the Tasting Room
Report from the Cellar
Report from the Vineyard
Report from The Little River Bakehouse
Report from Locksley Farmstead Cheese
Note from Jenni
---
ANNUAL VIP APPRECIATION PARTY
at the AG DISTRICT CENTER
Saturday, September 14th
7:00 pm – 10:00 pm
at The Ag District
(RSVP REQUIRED)
September is an exciting month here on the farm. Harvest is in full swing, our dairy herd is calving, the tasting room is bustling with our typical fall rush, the creamery is ramping up our cheese production, and the kitchen is producing delicious breads, pizza and other goodies! Amid all this work we do take a well deserved break to celebrate with our beloved VIP club members!
For those who haven't attended this event in the past, the VIP Appreciation Party is an evening of FREE wine, food and entertainment exclusively for our VIP Club members (2 attendees per membership). This is a membership benefit, but also a time that we like to pause and show our appreciation for our most loyal customers. Our annual VIP Appreciation Party will be held on the evening of September 14th from 7:00pm until 10:00pm (this replaces our regular pickup event for the month).
Be sure to send your RSVP to VIP-Club@ChrysalisWine.com no later than September 8th so that you don't miss out on this fabulous event!
The red wine selection for our VIP Club members this month is Chrysalis Vineyards 2017 Norton Locksley Reserve. The 2017 vintage of our flagship red is a perfect blend of Norton, Tannat, and Petit Verdot. Smooth, dark, and sophisticated, notes of spice and cherries carry the aromatics to the palate. Dark chocolate, raspberry, and subtle earthy tones reflect the old world flavors. The backbone of this wine is reinforced with firm tannins from the Tannat and an espresso finish. A touch of Petit Verdot works to push ripe blueberries and plum. For a perfect dinner, pair this delicious wine with Venison Osso Buco and creamy shitake mushroom risotto.
Our white wine selection for September is Chrysalis Vineyards 2018 Sarah's Patio White. This semi-sweet wine is 100% Vidal Blanc and a perennial favorite in the tasting room. The palate is greeted with a touch of sweetness, honey suckle, and ripe peaches. On the mid palate, a light honeydew and lychee fruit leads to a soft finish that will remind you of relaxing on the front porch.... refreshing, clean, and uncomplicated. Enjoy a glass of Sarah's Patio White with a slice of home-made apple pie and a scoop of vanilla bean ice cream for an after dinner treat!
As a reminder to our members, all VIP wine is available for pickup at the Ag District Center tasting room anytime during regular business hours. If you can't make it out to pick up your wines on a monthly basis, we will hold them for you. Due to storage limitations, however, we do ask that you pick them up once you accumulate a case (6 months). We can also arrange for wine to be shipped to most locations, at your request.
Also, please remember that you can always find your paired recipes and detailed tasting notes at www.ChrysalisWine.com in the Private VIP Club Area. Also check in with us or follow us on Facebook for updates and announcements.
NOTE: Please do not reply to this emailed Newsletter. Your email will not be handled in a timely manner or may even be lost.
---
Alice's Table Floral Arrangments and Wine
Friday, September 6th
6pm - 8pm
at the
Ag District Center
39025 John Mosby Highway
Middleburg, VA 20117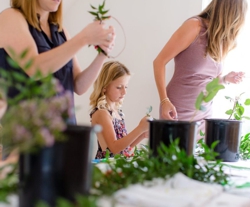 Kick off the weekend by enjoying the hilltop beauty of the Ag District! Learn how to create a seasonal floral arrangement that you can take home with you! The flower arranging can take anywhere from one to two hours, depending on the complexity and format of the arrangement. Alice's Table provides aprons for you to wear for the duration of the event. Working with flowers can be messy, so make sure to wear something you won't mind getting a little dirty! You don't need to bring anything out of the ordinary with you - we provide the flowers, vases, and tools you will need to create your arrangement. Don't forget... the tasting room will be open to purchase wine, snacks and artisan pizza to enjoy during the class. To purchase a ticket for this event please click on the link below or cut and paste it into your favorite browser.
https://alicestable.com/events/experience-fall-in-middleburg-with-florals-and-chrysalis-vineyard_1563593341
---
REPORT FROM THE TASTING ROOM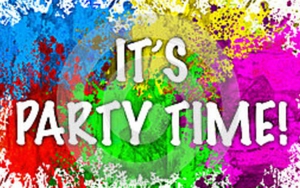 Obviously you guys all know about the VIP Appreciation Party on September 14th, so I can just talk about the new 2017 Viognier release this month, right?
Ok, well just in case, the party is on Saturday the 14th from 7:00pm-10:00pm. Please send your RSVP to VIP-club@ChrysalisWine.com so we know how much delicious food and FULL GLASSES OF WINE to prepare so everyone has a great time! We'll be pouring Albarino, Viognier, Sarah's Patio White and Red, Schitz and Giggels, and Estate Bottled Norton, but if you don't see your favorite you can also purchase glasses or bottles of our other wines with your VIP discount. Feel free to pick up your VIP wines during the party, but if you're getting six months or more, please let us know ahead of time so we can set those aside for you before the festivities get started. And just to add to the festivities, Torrey B will be serenading us during the party! So come out to relax and enjoy an evening of our Chrysalis Vineyards wine, great food, and artisan cheese! Remember, RSVP today to VIP-club@ChrysalisWine.com!
Cheers!
Laurie Stevens, Tasting Room Manager
---
REPORT FROM THE CELLAR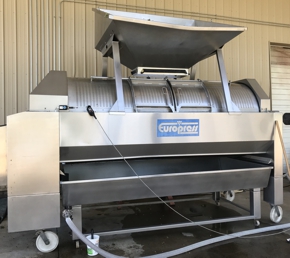 To say that harvest is upon us would be an understatement. This week began with prepping our macro bins and readying the crush pad to receive Albariño. Amid harvest prep, we finalized the blends for the upcoming bottling. I can proudly say that the upcoming bottling will be an exciting one. The 2018 Albariño is filled with tons of pineapple, lemon rind, and apricot flavors. I hope everyone will enjoy it as much as we have. I won't spoil all the releases for you, but I will say that the holidays are approaching and the 2017 Borboleta will be an excellent finisher to all your holiday meals. Smooth with hints of dark cherries and a touch of chocolate; it will easily complete any meal with the family.
By the time you read this, the 2019 Albariño Verde will be through most of its fermentation. Thanks to the cool mornings, chilling down the fruit was an easy task. All five tons of fruit for this wine were placed in the cold room and stored over night to be processed at 60º F. The juice was aromatic and fruity, with just a bite of tartness. Jason and I worked incredibly hard to minimize any "oxygen pick-up". Meaning, we pressed the fruit fast, pushed all oxygen from the hoses, and even went the extra mile to ensure the settling tank was purged of all oxygen. This will help prevent any browning of the juice and aid in the preservation of aromatics. Here's hoping!
Jake Blodinger, Assistant Winemaker
---
REPORT FROM THE VINEYARD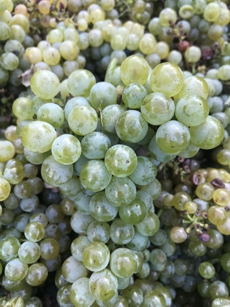 Freddy and his crew are hard at work picking some beautiful fruit. First was the Albariño used for our vinho verde style white wine. Picked at 19.2 brix and 3.23 pH., this fruit has ripened a little early. Luckily cool mornings have ensured that the fruit will not 'cook' in the macro bins while they are waiting to be received at the winery. Upon completion of the Verde-style harvest, Freddy and his crew turned their focus to picking the rest of the Albariño at Hollin Vineyards. This fruit has a brighter more yellow color indicating that it's riper than the Locksley Albariño. Next week we are expecting to harvest the Viognier, which is beginning to ripen earlier than usual as well. To ensure full ripeness and quality, we will be tasting the fruit with Jenni. For the perfect ripeness we will be looking for a "ripe cantaloupe" flavor. This is essential for our barrel fermented Viognier.
As always, Freddy and his crew are doing amazing work in the vineyard. They start early in the mornings, taking advantage of the climate here in Northern Virginia, and capitalizing on every opportunity to bring in the best fruit Chrysalis Vineyards can grow.
Jake Blodinger, Assistant Winemaker
---
REPORT FROM THE LITTLE RIVER BAKEHOUSE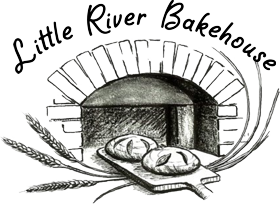 Greetings from the kitchen at the AG District, this is Keaton Beus, new manager of the Little River Bakehouse. I'm excited to be joining the team at the Ag District and continue bringing you fresh hearth oven pizzas and other delicious fresh food to enjoy while you visit our lovely tasting room. I am most looking forward to the opportunity to utilize all the things we grow and produce right here, including our cheeses, wines and breads, to create a one of a kind farm-to-table dining experience.
A bit about my experience, I have worked as a cheese monger, a butcher, a dishwasher and just about any position or station in a kitchen you can imagine. The thing that drew me to the Ag District was the proximity to the sources of many foods that I enjoy. I'm passionate about learning more about the way our food is raised, grown and produced. I hope to be able to utilize as many aspects of this land and the products produced here as possible to create memorable dishes that complement our wines.
Speaking of memorable dishes... our big VIP party is coming up on the 14th of September and the kitchen team has lots of delicious food planned out to showcase what we raise, grow and produce right here on the farm. If you haven't signed up yet I would highly recommend it so you don't miss out. I am looking forward to meeting all of our loyal customers, so feel free to say "hi" when you come to pick up a pizza or any of the other items we have coming out of our oven.
Keaton Beus, Little River Bakehouse Manager
---
REPORT FROM LOCKSLEY FARMSTEAD CHEESE COMPANY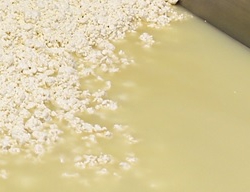 Cheesemaking is essentially the process of transforming a liquid into a solid. One very critical ingredient in this process is rennet,
which is used to coagulate (or thicken) the milk into a Jell-O like texture. When the cheesemaking process begins after milk is received, starter cultures are added to change the lactose (milk sugar) into lactic acid, which in turn changes the acidity of the milk aiding in the process of thickening when rennet is added.
Chymosin, the enzyme used to produce rennet, is a protease enzyme that curdles the main protein in milk, casein, separating it from the second milk protein, whey. The whey is a liquid by-product of cheese production, which can then be used in multiple ways such as feeding pigs, producing electricity or making additional cheeses such as ricotta. This same process that is used in making cheese is present in the natural digestion of milk by mammals. Chymosin is found in the stomach lining of mammals, assisting in the digestion of their mother's milk. However, don't worry, animals are not slaughtered just so we can make cheese, rather it is collected when they are sold for meat as a way to ensure the whole animal is used. In addition to animal rennet, there are other types extracted from plants and other microbes such as mold. Plant based rennet is derived from cardoon thistle, artichoke, nettles as well as other plants by soaking the plant in water and extracting a thickening enzyme similar to chymosin. However, this type of rennet can be more challenging to work with as it is not always consistent and can cause vegetal or bitter flavors in cheese. Similarly, microbial rennet is extracted in labs from certain types of molds that have enzymes relatively similar to chymosin, but again it is tricky to work with and not widely used as it can also contribute a bitter flavor and lower yields. All of our cheeses are made possible by this key ingredient/enzyme, rennet!
Erin Saacke, Assistant Cheesemaker
---
Note from Jenni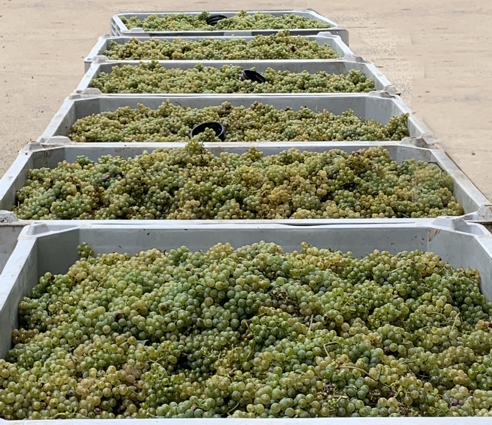 Boy, do I love Albariño, Spain's ultra-premium white grape, which just thrives here in our climate and soils. In Europe, it's mostly found in Galicia, which is in the northwest corner of the country. In the U.S., it's mostly found at Chrysalis Vineyards!... hah!, just kidding. But speaking of the grape, you'd think it's only being grown on the west coast (according to Wikipedia). Yet one of the oldest plantings of the grape is right here in Virginia. In fact, it's right here at Chrysalis Vineyards. Originally, cuttings from our vineyards are how a lot of Albariño even made it to the west coast.
Anyway, it's a great grape for Virginia; thick skinned and loosely clustered (berries are not bumping into each other) which lets it dry out and stay rot-free in our humid climate. It brings the drinker aromas of spring flowers, with fresh citrus and melon-y flavors, and even a hint of the sea with its "saltiness". Very yummy. (BTW, here's a factoid for you: the Galicians eat more seafood, per capita, than any other region in the world, including Japan. What are they drinking with all that fish, oysters, crabs and octopi… Albariño, of course.)
I look forward to seeing y'all at our Annual VIP Club Appreciation Party in just a couple weeks on September 14th. Don't miss it.
In the meantime, come and enjoy a little bit of your last days of summer at Chrysalis Vineyards. It's been just beautiful here in the Bull Run Mountains.
Take care,

Jennifer McCloud
Chrysalis Vineyards at The Ag District
39025 John Mosby Highway (Tasting Room)
23876 Champe Ford Road (Winery/Offices)
Middleburg, VA 20117

McCloud@ChrysalisWine.com
Office: 540-687-8222
www.ChrysalisWine.com
Facebook.com/ChrysalisVineyards