MARCH NEWSLETTER 2021
IN THIS NEWSLETTER...
VIP Wines of the Month
Report from the Tasting Room
Report from the Cellar
Report from the Farm
Report from The Little River Bakehouse
Report from Locksley Farmstead Cheese
Note from Jenni
---

It doesn't seem possible that March marks and entire year since we began this COVID odyssey. Fortunately, there seems to be some light at the end of the tunnel just in time for spring! Spring signifies new life on the farm - calving season is at hand, the vines start to stir, the chickens begin laying again, and the days are a bit warmer. Let's all hope that this season will also mark a new start toward normalcy. We're looking forward warmer weather and longer days here at the Ag District and we hope you will join us!
The white wine selection for this month is Chrysalis Vineyards 2019 Viognier. Our Viognier has a rich mouth feel from the sur lie and battonage technique or "stirring of the lees" and a slight crisp acidity on the tip of the palette. Subtle rose and honey suckle greet the nose, while white peaches, and nectarines grace the tongue. Viognier is a perfect companion to a dinner of grilled trout and asparagus.
Our red wine selection for March is Chrysalis Vineyards 2019 Private Reserve Red. Our private reserve wines are small batch wines created exclusively for our VIP Club members. This vintage is a blend of Norton, Tannat, Nebbiolo, and Petit Verdot that exhibits aromas that allude to a nicely aged wine with leather and vanilla from barrel age. French oak and Nebbiolo create a nice cordial cherry and a silky mouth feel from the Norton gives way to soft tannins from the Tannat and raspberry from the Petit Verdot. The palate is greeted with notes of licorice, smoke, and hazelnut. Enjoy this with a thick, grilled ribeye on that first warm evening of spring!
As a reminder to our members, all VIP wine is available for pickup at the Ag District Center tasting room anytime during regular business hours. If you can't make it out to pick up your wines on a monthly basis, we will hold them for you. Due to storage limitations, however, we do ask that you pick them up once you accumulate a case (6 months). We can also arrange for wine to be shipped to most locations, at your request.
Also, please remember that you can always find your paired recipes and detailed tasting notes at www.ChrysalisWine.com in the Private VIP Club Area. Also check in with us or follow us on Facebook for updates and announcements.
NOTE: Please do not reply to this emailed Newsletter. Your email will not be handled in a timely manner or may even be lost.
---
REPORT FROM THE TASTING ROOM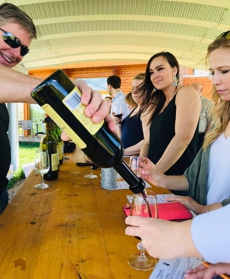 Spring will be here soon and it's time to celebrate! A quick seach of the internet will prove that there's apparently something to celebrate almost every day. I'm not quite sure who comes up with some of these "holidays", but who's going to argue a reason to celebrate?
March starts out with National Pig Day on the 1st. That sounds like a perfect time to stop by for one of Chef Keaton's pulled pork sandwiches! Warm yourself up with a mug on National Mulled Wine day on the 3rd. Daylight Savings starts on March 14th which gives us an extra hour of daylight to celebrate National Pi Day. I recommend celebrating with a Pizza "Pi" and a glass of wine! St. Patrick's Day follows quickly on the 17th, the Spring Equinox is on the 20th, and National Goof Off Day is on the 22nd - all days that call for a bottle of wine or two!
For us, perhaps the two most important holidays in March are National Ag Day on the 23rd and National Farm Workers Day on the 31st. Those are days worthy of making a toast to the hard working folks on our farm that make all of our delicious products possible.
So pick a day - or two - and come out to the Ag District to Celebrate!!!
Our hours are 12:00pm - 6:00pm Monday - Thursday, 12:00pm - 8:00pm Friday and Saturday, and 12:00pm - 7:00pm Sunday. We have great wine, hot pizza, farmstead cheese, fresh bread, eggs, and more - all availble 7 days a week. If you can't stay, you can always place a "To Go" order to enjoy in the safety and comfort of your own home! You can place your order ahead of time by calling 540-687-8222 or stop by to place your order at the window.
---
REPORT FROM THE CELLAR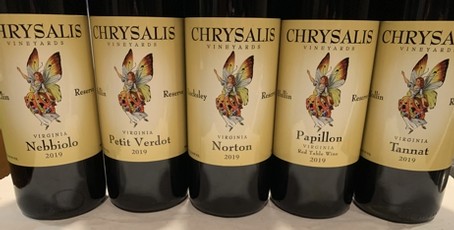 After the bottling in February, things have really slowed down in the cellar. Most of our attention has been focused on general maintenance, cleaning, and some planning. This month, I would like to take the time to talk about the most controversial topic in the wine world, sulfites. Don't panic yet, sulfites aren't as scary as you may think. I have received many questions about this topic and I felt that this is a great time to talk about it.
Yes, there are sulfites in wines, even further, almost all wines have sulfites. Sulfites are also found in thousands of products everywhere and you have probably never realized it. These products range from deli meats and cheeses, prepackaged meals, and various other products such as ice creams, crackers, and cookies. Why then are they in all these products? Sulfites are a common preservative to prevent these items from spoiling. In fact, sulfites are found naturally in fruits and vegetables like tomatoes, lettuce, and onions. They are even naturally occurring in the human body. In wine, sulfites are added for several reasons, but the most common reason is to help keep the wine safe and preserved, allowing for an extended aging period. It should also be noted that some sulfites found in wine are naturally occurring.
During fermentation yeast do more than consume sugar to produce alcohol, they actually have a number of various pathways at work, each doing something different. This can range from converting malic acids to even more alcohol, producing esters, or producing sulfites. Yeast are incredible critters that truly do not get enough credit! In other words, there is no such thing as "sulfite free wine". That phrase really means, no sulfites added.
With all this said, yes our wines do contain sulfites. Though, we carefully test, monitor, and maintain a level of sulfur in our wines that keeps the wine fresh and protected, while still being safe for all consumers. Everything we do in the cellar is with intention and thought to produce the highest quality wines possible. I hope this helped demystify the conversation on sulfites.
Jake Blodinger, Assistant Winemaker
---
REPORT FROM THE VINEYARD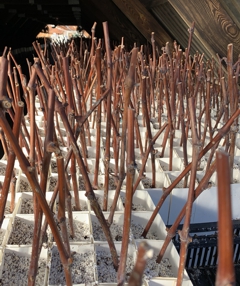 Raise your hand if you have had enough of cold, wet, snowy weather to last you until next year. (I have!) The weather has made keeping our diligent pruning schedule all the more difficult. Luckily, we have a highly experienced crew that put in some extra time to get things done before the snow and ice could delay any more progress.
The weather aside, Freddi has taken time to get the green house up and running and we have 6,000 new Norton cuttings developing roots right now. In just a few more weeks the roots will be strong enough to sustain these new cuttings. Once Freddi has determined that they are healthy, he will root them in our nursery.
Once planted in the nursery, the buds will swell and burst with new leaves for the growing season. As they are new plants, they will not produce any fruit for three years. The focus in the nursery is to develop a thick trunk and healthy shoots. At the end of this growing season these vines will be anywhere from 12-14 inches tall. Freddi and the crew will spend some time pruning the weaker wood from the vine. Then, after pruning, the vines will be removed from their home in the nursery and shipped out to vineyards all over the country.
Here at Chrysalis Vineyard's we have made it our personal mission to spread Virginia's grape all over the world. Our hope is to one day see this varietal restored to its former glory so that more people can discover what is so special about our grape! Look for your own Norton vine at the tasting room this Summer.
Jake Blodinger, Assistant Winemaker
---
REPORT FROM THE LITTLE RIVER BAKEHOUSE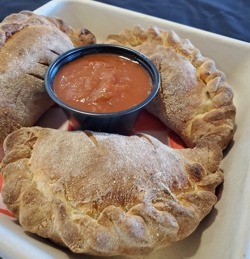 Greetings from The Little River Bakehouse, Chef Keaton here to let you in on our new spring menu! We are adding fresh salads like a Prosciutto, Melon, Manchego and Mint salad and a Strawberry, Cucumber, Fromage and Sunflower seed salad. These will be available everyday from open to close as well as our new deviled eggs with Norton Pickled Shallots and Terra Di Sienna Pancetta and our dip platter which will include our French onion dip, pimento cheese and hummus with fresh crudite and house made crostinis. The last completely new item we are adding are mini calzones, they will come three to a plate and you can mix and match all four flavors as you like. You can choose meatlovers (sausage, pepperoni and salami), spinach and artichoke, chicken spinach, or mushroom, onion and roasted red pepper with marinara.
We're also saying farewell to our fall and winter seasonal pizzas to make room for our new spring seasonal pizzas. The first spring addition is spinach and artichoke with roasted red peppers. Our second new offering pairs brussels sprouts, bleu cheese and Sarah's Patio Red wine soaked apples. The final seasonal will be our carnitas verdé pizza with a house made tomatillo salsa, braised pulled pork, fromage blanc and red onions. Last but by no means least we will be adding several new sandwiches served on our fresh house baked ciabatta rolls. If you haven't been out in a while due to the cold... well, this is going to be a great time to come out to try our new menu items and enjoy the spring weather.
Hope to see you all soon.
Keaton Beus, Little River Bakehouse Chef & Manager
---
REPORT FROM LOCKSLEY FARMSTEAD CHEESE COMPANY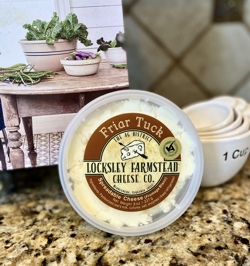 Happy (almost) Spring! I think we all are ready for some dryer ground and warmer weather. Nothing pairs better with warm weather than our Friar Tuck Fromage Blanc and a glass of Sarah's Patio White. Did you know that our Friar Tuck Fromage Blanc was one of the first cheeses we made, along with it being our most versatile cheese?
What is fromage blanc? Fromage Blanc is a fresh, creamy, soft cheese originating from the north of France, it can be substituted for cream cheese, but is saltier and tangier. The French sure were clever, as Fromage Blanc literally means "white cheese." While Fromage Blanc can be wonderful to enjoy spread over a cracker with your favorite sweet wine, there are SO many other ways to incorporate it into your breakfast, lunch, dinner and even dessert!
To start your day, try adding to your morning egg, whether an omelet, hardboiled or I personally prefer on a fried egg sandwich, it is sure to get you up and going for a FRESH start to the day. Jenni even has her own concoction of nuking Friar Tuck and eating it over her egg on a Little River Baguette.
Now fast forward to lunch, picture a hearty, lush salad with a wonderful vinaigrette, and Friar Tuck crumbled over top. While fromage blanc has a spreadable texture, our Friar Tuck will actually crumble, too. This would be very similar to adding goat cheese or feta to a salad but is much smoother and creamier.
Now for dinner, so many options but to name a few, stuff chicken breasts or perhaps top a baked potato instead of sour cream. Finally, dessert... my favorite! Friar Tuck is a great ingredient for any kind of cheesecake or cream cheese bar. Chef Keaton utilizes Friar Tuck Fromage Blanc in his cheesecake bars as well as alongside our cheddar in the Little John Pimento Cheese. Needless to say, the possibilities are endless and open for your imagination and creativity!
Come try your LUCK with our Friar Tuck!
Erin Saacke, Cheesemaker
---
Note from Jenni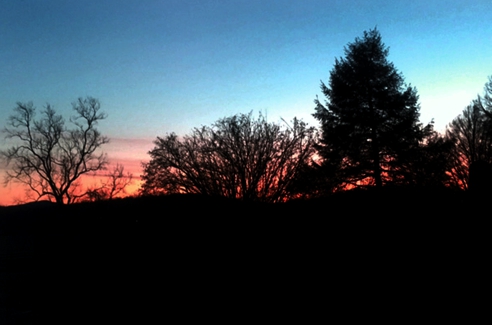 Wow.., tough to opine on what's happening at The Ag District this March. Let's see:
1) Great wines for our March VIP Club selection. The Private Reserve Red is the result of our best efforts at blending whatever varieties we grow, in order to craft a complex, age-worthy red. And our 2019 Viognier… oh, my, it's great. Really.
OK… here's a challenge that I'm completely ready to defend. I think our 2019 Viognier is the best Viognier available right now from a producer in the U.S. Hah! That's haughty, I know, but… here's my response to any criticism for that statement: Bring it on! I would love to taste a better one, and I would acknowledge so publicly. Again… really… bring it on! Chrysalis Vineyards has been producing top-flight Viogniers for 24 years. We've taken numerous best-of-shows (including national), double-golds, international accolades… blah, blah, blah. But the proof is in the pudding. Just show me a better one… bring it on and I'll bow to the better wine! (For those that know me, I'm particularly critical of our products… always looking for improvement... always. I do not sing our praises without merit. This is a stellar, world-class Viognier. And I know what good Viognier should taste like!)
2) Jason Burrus, Jake Blodinger and moi's presentation of the 2019 Chrysalis Vineyards' Reserve Red wines. Intense, extracted, yet balanced red wines of the highest caliber, ready to lay down (we suggest), or to enjoy now if you just can't hold back. These are some of the finest reds we've ever produced, and our winemaking team and I are very proud of these wines. Soon to be released; we await your feedback.
3) Chef Keaton Beus' Spring Menu. Ooohh… so tasty. Recently, all the head honchos here at The Ag District met to taste through Keaton's Spring Menu of food offerings. Another challenge!... if you leave here hungry or disappointed, wishing you had stopped off somewhere else to have lunch or an early dinner, just let me know. I'll personally refund your food charges.
We're truly firing on all 8 cylinders across the boards here at The Ag District. So, please plan an afternoon with us, YOUR local artisan food friends.
Take care,

Jennifer McCloud
PS - Sorry, I used last month's Note from Jenni photo. I didn't take a better one. It's just so pretty, and still what's happening in the skies this time of year here at The Ag District.
Chrysalis Vineyards at The Ag District
39025 John Mosby Highway (Tasting Room/Creamery/Kitchen)
23876 Champe Ford Road (Winery/Milking Center/Offices)
Middleburg, VA 20117

McCloud@ChrysalisWine.com
Office: 540-687-8222
www.ChrysalisWine.com
Facebook.com/ChrysalisVineyards