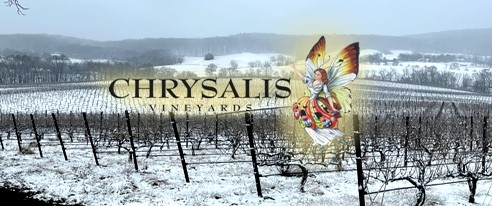 MARCH NEWSLETTER 2022
IN THIS NEWSLETTER...
VIP Wines of the Month
Report from the Tasting Room
Report from the Cellar
Report from the Farm
Report from The Little River Bakehouse
Report from Locksley Farmstead Cheese
Note from Jenni
---

March is a month full of holidays and celebrations. We all know about Mardi Gras, St. Patrick's Day, and the Spring Equinox (otherwise known as the first day of spring). Some lesser know days celebrated this month are Pi Day, Daffodil Day, and National Pig Day. There seems to be something to celebrate every day of the month, but there are actually a couple of lesser known days that are a bit more significant to everyone here at The Ag District. March 23rd is National Ag Day and March 31st is National Farm Workers Day.
It goes without saying that agriculture is at the heart of everything we do here at The Ag District. It's our mission to pay homage to the agricultural roots of Loudoun County and educate our customers about the importance of local agriculture. Our products are made with ingredients grown or produced right here on the 411 acres that comprise our farm. All that farming requires a great team. From our dairy team that starts their day long before most of us even wake up to the vineyard crew that meticulously cares for every individual plant in our 70 acres of vines, nothing would be possible without their skill, hard work, and dedication. So, stop by this month and help support local agriculture and tip your hat to the hard working people that make it possible.
NOTE TO OUR VIP CLUB MEMBERS
Our VIP pickup event this month will be held on Friday, March 11th from 5:00pm until 8:00pm at the Ag District Center.
Members must RSVP no later than March 7th by emailing TR-Manager@ChrysalisWine.com. Please include your name, number attending (up to 2 per membership), and your preferred tasting time (5:00, 5:45, 6:30, or 7:15). Please arrive in time to check in at least 10 minutes prior to your tasting time. When planning your visit please remember that we close at 8:00 pm.
If you're not a member of our Chrysalis Vineyards VIP Club, remember to ask one of our associates how to join. Our members enjoy complimentary wine flights, discounts on wine and food, exclusive access to VIP events and more!
The white wine selection for our VIP Club members this month is Chrysalis Vineyards 2020 Private Reserve White. Our 2020 Private Reserve White is a 50/50 blend of Viognier and Albariño crafted with finesse and respect to each individual varietal. The Viognier is barrel fermented with weekly battonage to encourage complexity while promoting flavors of peaches, honey suckle, and mango. The Albariño is stainless steel fermented to facilitate tropical aromatics. Both varietals are put through a malolactic fermentation to elevate the flavor profile with hints of butter and cream. Aromas of orange blossom, honeydew, and pinapple are followed by flavors of ripe peaches and soft vanilla.
Our red wine selection for March is Chrysalis Vineyards 2020 Barrel Select Norton. The 2020 Norton Barrel Select showcases Virginia's grape at its best. Aromatics are mysterious notes of lush dark fruit, cloves, and leather. An undertone of spiced plums and black currant become revealed as the wine opens up. Flavors of black cherry and embellished plum are intermingled with notes of mocha and dark chocolate for a smooth but lasting finish. Our Norton Barrel Select remains the truest example of Virginia's grape in Virginia's very own oak.
As a reminder to our members, all VIP wine is available for pickup at the Ag District Center tasting room anytime during regular business hours. If you can't make it out to pick up your wines on a monthly basis, we will hold them for you. Due to storage limitations, however, we do ask that you pick them up once you accumulate a case (6 months). We can also arrange for wine to be shipped to most locations, at your request.
NOTE: Please do not reply to this emailed Newsletter. Your email will not be handled in a timely manner or may even be lost.
---
REPORT FROM THE TASTING ROOM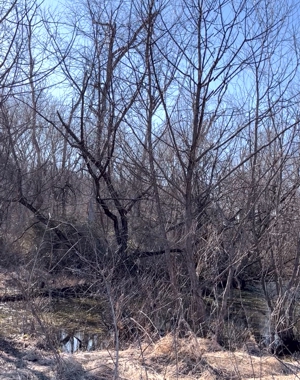 Spring at the Ag District is a special time of year. We still have a few weeks until the official start of spring and maybe a bit longer before we have those consistently warm days, but we're starting to noitce the first stirrings of the season. If you look closely you can see the first signs of buds on the trees and a tinge of green on the grass, and on warm days you can't miss the cacaphony created by all the frogs that inhabit our wetlands and waterways!
Our team has created so much to enjoy at the Ag District, award-winning wines, farmstead cheeses, artisan pizza, freshly baked bread, and on and on, but when you visit be sure to slow down enough to notice the things that we didn't create... the things that were here before all of us. Stop and watch the turkey and deer in our front field, notice the widflowers as they start to bloom, and listen to all the birds, frogs, and crickets. Our little corner of the world is a truly amazing place!
Click on the photo above to access a short video of the symphony of our spring peep frogs.
Our hours are 12:00pm - 6:00pm Monday - Thursday, 12:00pm - 8:00pm Friday and Saturday, and 12:00pm - 7:00pm Sunday. We have great wine, pizza, sandwiches, salads, farmstead cheese, fresh bread, eggs, and more - all availble 7 days a week. If you can't stay, you can always place a "To Go" order to enjoy at home! You can place your order ahead of time by calling 540-687-8222 or stop by to place your order.
---
REPORT FROM THE CELLAR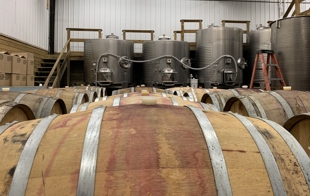 March is always a slower time of the year, the majority of the time is split between bottling and Spring cleaning. Along with more cleaning, it's that time of the year when the newest vintage of reds are racked. While racking isn't exciting to talk about, it is the time where Jenni and I begin to taste the newest vintage.
This may surprise a lot of people, but during harvest, evaluating a new vintage is almost entirely pointless. While we can draw some conclusions from pick decisions, fermentation, and nutrient management, none of these factors actually determine whether a wine will be "of quality". In fact, most of the reds early on appear lackluster with hints of unripe fruit. It's only after the wine has been barreled down that they begin to develop character.
Remember, as wines begin to age in barrel they go through a metamorphosis often pulling character from the barrel. The barrel will help develop the structure, adding short tannin chains or flavor characters that soften a wine. Other chemical processes take over and begin to develop the overall wine's character. After a few months, under ripe cherries will ripen becoming dark lush red fruit. Furthermore, a bit of precipitation occurs in barrel, we call this the "angel's share". This refers to the wine evaporating out of barrel and calls for routine topping. Through this process a vacuum is created, this can actually force a reductive state in barrel. In this state, the wine actually gives up a few oxygen molecules, tightening up to prevent oxidation. This reductive state can produce an off character on the nose with the palate having a bit of an awkward barrel character. This is where racking comes in.
Racking is cellar jargon for moving wine from one vessel to another. As simple as this action sounds, there's a lot more to it. Simply moving wine from barrel to a holding tank, allows for "oxygen pick up". As the wine has been slowly giving up oxygen molecules, it now picks up what was once lost. For reds that have been aging in barrel for around 5 or 6 months, adding oxygen acts as a refresher, removing off characters and re-volatilizing aromatic compounds. This particular action helps aging wine flourish and breathe.
Throughout the racking process, Jenni and I will taste through the reds. At this point, we can start to draw conclusions about the overall quality of the previous vintage. It can be difficult to taste through young reds with unruly tannin that is just starting to integrate, but someone has to do it! These tastings are viewed as a sneak peak or trailer to something exciting but really allows us to monitor progress and quality. Together, Jenni and I will begin determining blends for many our popular Chrysalis wines.
Jake Blodinger, Winemaker
---
REPORT FROM THE VINEYARD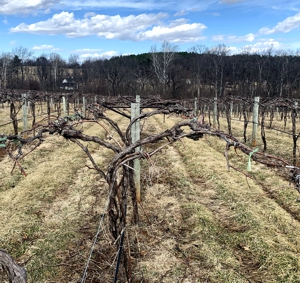 The crew is nearing the end of pruning and it looks like this year we will finish early. To top off the positive note, the green house is filled with fresh Norton cuttings and we should have some available in the tasting room this Spring. While everything is proceeding accordingly in the vineyard, a popular topic lately has been the past few growing seasons.
Every year we evaluate the quality of our vineyard practices by looking at the yields from each harvest. This can be tricky as each vintage greatly varies, 2018 was rainy, 2019 was abundant, 2020 started with hail, and 2021 was…normal? While vintage comparison isn't apple to apples, it's still all fruit. One thing that has come to our attention is with the exception of 2018, there have been heat waves and "drought like" conditions.
I say "drought like" because this is still the east coast and we average around 44 inches of rain a year. Now this is a summation of an entire year's precipitation, we have to remember that some months are rainier than others. In the dryer months, we've always watered the vines in place of mother nature. This is a reactionary position because we assume that with an annual 44 inches of rainfall, "the vines will probably get water at some point." If you look at the previous July you may remember a thunderstorm or two in the first weeks but then virtually no rain with intense heat.
Turns out, vines don't like this much. In fact, we often forget that when it gets hot, vines will actually halt photosynthesis. Their leaves will lighten in color, and berry development will stop. If conditions don't change, vines will actual sweat trying to cool themselves off. If left unchecked, the vine will essentially dehydrate. When dehydrating, the vines will pull available moisture from the clusters of berries effectively abscising the cluster. Eventually, the cluster shrivels and falls from the shoot.
Last year we never saw this extreme, but we did see signs of drought stress. Not only did the overall growth of the vine slow, but they pushed more lateral shoots. More lateral shoot growth can be viewed as a defense mechanism to provide more shading for a vine. To remedy this issue, we water our vines weekly during these conditions. This cools the vine's internal temperature, allowing photosynthesis to resume during the mornings or late afternoons.
Due to the strange nature of the weather, we've taken a more pre-emptive approach to caring for our vines. As I've mentioned a few times in previous newsletters, Jenni had the foresight to install irrigation throughout all 70 acres. Since "drought like" conditions are a thing even on the east coast, we will be watching the forecast closely to further improve the care of our vineyards.
Jake Blodinger, Winemaker
---
REPORT FROM THE LITTLE RIVER BAKEHOUSE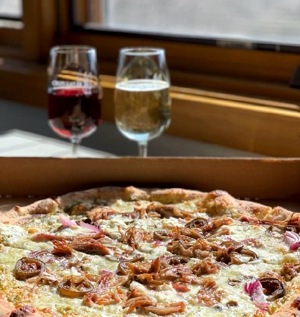 Greetings from the Little River Bakehouse, Chef Keaton here with your monthly update about all things food. We are about to be in full swing with Spring and that means updates to our fresh seasonal menu. While some of our tried and true dishes will remain, we will be saying good-bye to smoked apples and butternut squash until next fall. While those items might be missed, we will be saying hello to artichokes and beets this spring. One of the new seasonal pizzas will be beet pesto, mushrooms, caramelized onions and our Friar Tuck Fromage Blanc. This pizza goes great with our Albariño Verde and is earthy and bright in it's flavor profile which compliments the wine nicely. Two other seasonal pizzas are returning to the menu, our Artichoke heart and Roasted Red Pepper Pizza and our Carnitas Verde Pizza with a roasted tomatillo and pepper salsa verde and some of our mojo brine pulled pork. We will also be changing up a few other menu items so be sure to come by and give them a try.
Now that the days are getting longer and warmer I'm getting more and more excited to see everyone coming out to enjoy some pizza and wine while taking in some of the gorgeous landscape we have here. A privilege I have working here is being able to look out at the mountains as I sling hot pizza in and out of the oven. I especially enjoy watching the trees and mountains come back to life after the long winter, it's quite the sight to behold. My personal favorite time of the week out here are Friday evenings as the sun is setting over the western mountains while sitting under our arbor vines. I hope to see you out here soon this spring.
Keaton Beus, Little River Bakehouse Chef & Manager
---
REPORT FROM LOCKSLEY FARMSTEAD CHEESE COMPANY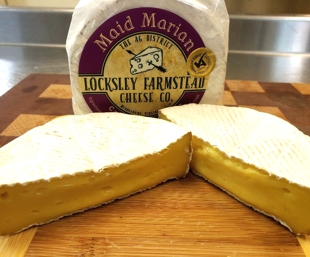 One of the most popular styles of specialty cheese, bloomy rinds are covered with a white, downy rind, which is often a mix of penicillium candidum (fluffy white mold) and geotrichum candidum (cream-colored fungus).
Our Maid Marian Camembert is an excellent example of a bloomy rind cheese made from pasteurized cow's milk. First, the milk is mixed with a yeast culture before curdling. Once the curds are formed, they are cut, poured into round molds and whey is drained off overnight. Then the wheels are brined then aged for a minimum of two weeks. At this point when the cheese is younger you will notice a firm texture and more of a "clean" taste, the longer the cheese ages, the stronger the flavor, and softer the texture of the cheese. But at the other end of the spectrum, overripe camembert contains an unpleasant, excessive amount of ammonia, which is a byproduct of the aging process, produced by the same microorganisms required for ripening.
A very versatile cheese, you can enjoy Camembert in a cheese platter, with crackers, fruits, jams and nuts. You can also use this cheese for baking.
John Cline, Head Cheesemaker
---
Note from Jenni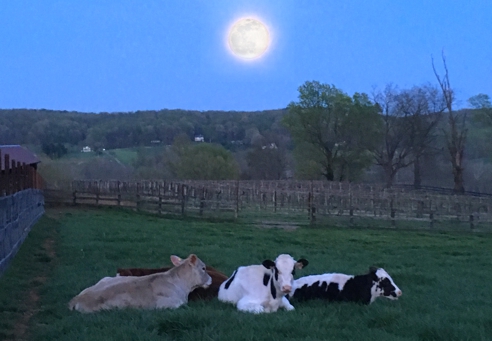 Spring is here, with all the glory of new life… in the vineyard and fields. Isn't it amazing that out of apparent lifelessness in the field green bursts forth everywhere? As anyone knows who's listened to me over the years, spring is my absolute favorite time of year. It marks the beginning of life for our animals and the start of our season of growing everything on the farm. The tasting room comes alive, as well, as folks come out of their winter hibernation to enjoy the beauty of the countryside, the long-awaited warmer air, and the fresh white and rosé wines from our previous year's harvest. Glorious!
Teri Scott, our General Manager, took the video in the Report from the Tasting Room above of the spring peepers that have just come out of hibernation. Hearing them call for their mates is a sure sign that the first day of spring is not far away. They get so loud in our forested wetlands and riparian buffers on our streams that you can hardly carry on a conversation with someone right next to you. Fantastic!
Come on out and enjoy the glory of springtime. It will be a day you won't forget.
Take care, and get your bones out here this spring!

Jennifer McCloud
Chrysalis Vineyards at The Ag District
39025 John Mosby Highway (Tasting Room/Creamery/Kitchen)
23876 Champe Ford Road (Winery/Milking Center/Offices)
Middleburg, VA 20117

McCloud@ChrysalisWine.com
Office: 540-687-8222
www.ChrysalisWine.com
Facebook.com/ChrysalisVineyards