JULY NEWSLETTER 2017
IN THIS NEWSLETTER...
VIP Club Pick-up Party... at the ADC

VIP Days at Champe Ford Road (Members Only)
Book Signing with Author Eric W. Buckland
Creative Mankind Painting and Wine

Report from the Tasting Room
Report from the Cellar
Report from the Vineyard
Report from the Farm
Report from the Kitchen

Note from Jenni
---
VIP PICK-UP PARTY…
at the AG DISTRICT CENTER
Friday, July 7th
6:00 pm – 8:00 pm
at The Ag District
(Please RSVP)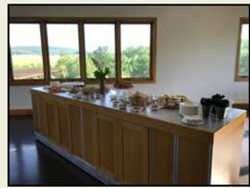 July already? Half of 2017 is behind us...how did that happen? Things have been so busy here at The Ag District that time has just flown past us. With all the exciting things coming in the next few months 2018 will be here before we know it! Hump has been cooking up a storm testing menu ideas, Perry and his guys have been making progress on the creamery, Mark and Fredy have been tending to the vines that seem to grow before your eyes, and of course Laurie and her team are constantly working to create a memorable experience for all of our customers. Those long, lazy days of summer are here, so come out and get a nice cold bottle of Chrysalis Vineyards wine, settle in on the deck, and enjoy! There's no better way to beat the summer heat!
Our spring and summer hours are now in effect and the Ag District Center will be open 10am – 6pm Monday through Thursday and 10am – 7pm Friday through Sunday. Please remember… as always, our last tasting will start an hour before closing. Last call for purchases of open bottles or glasses will be 30 minutes before closing. The Champe Ford tasting room will also be open exclusively for our VIP Club members on select Saturdays. See below for dates and times! Be sure to read about all of our July events…there's always something interesting to do at Chrysalis Vineyards!
The VIP Pick-up event for July will be held on Friday, July 7th from 6:00pm – 8:00pm at the Ag District Center. This month we will have a beach party theme, so....wear your craziest Hawaiian shirt and be ready to party! We will have light appetizers to pair with the wines of the month. We do not have a limit for this event, but please remember to send your RSVP to VIP-Club@ChrysalisWine.com so that we can plan accordingly. As always, this event is for VIP Club members only (2 attendees per membership). Verbal RSVP's and voice mail responses cannot be guaranteed confirmation.
The red wine selection for our VIP Club members this month is Chrysalis Vineyards 2014 Norton Estate Bottled. Smooth and rich, this aromatic wine exhibits the classically unique and fruit- forward character of Norton with notes of raspberry and dark chocolate. The portion of carbonic macerated Norton creates notes of bubblegum and helps soften the high malic content of the Norton grape. The added Nebbiolo offers more red berry character and structure from the high tannins natural to the varietal. Pair our Norton Estate Bottled with intensely flavored, simply grilled red meats that are marinated with herbs for a delicious summer meal.
Our white wine selection for July is Chrysalis Vineyards 2015 Viognier. The profile of our Viognier is "elegance and balance." It demonstrates true varietal characteristics displaying a striking aroma of orange blossoms with the perfume of springtime orchard flowers at their freshest. Aging in its lees enhances its rich and creamy mouth feel, with the distinctive fruit flavors of honeydew melon and pears permeating the palate. Our winemaker's sensitive use of oak barrels rounds out the overall flavor with a soft edge of vanilla, still maintaining the bright delicacy of Viognier. Pair our Viognier with many dishes, from omelets and quiches, to delicate lobster dishes rich with butter, and you have an elegant match of food and wine.
As a reminder to our members, all VIP wine is available for pickup at the Ag District Center tasting room anytime during regular business hours. If you can't make it out to pick up your wines on a monthly basis, we will hold them for you. Due to storage limitations, however, we do ask that you pick them up once you accumulate a case (6 months). We can also arrange for wine to be shipped to most locations, at your request.
Also, please remember that you can always find your paired recipes and detailed tasting notes at www.ChrysalisWine.com in the Private VIP Club Area. Pairings and tasting notes are available for wines dating all the way back to 2007 (especially useful for any of those with older, aged vintages). Also check in with us or follow us on Facebook for updates and announcements.
NOTE: Please do not reply to this emailed Newsletter. Your email will not be handled in a timely manner or may even be lost.
---
VIP Days at Champe Ford Road
Saturdays, July 1st & 15th
Noon – 7 pm
at the
Champe Ford Events Center
23876 Champe Ford Road
Middleburg, VA 20117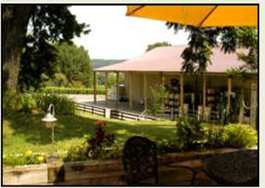 For all of our members who miss the Good ol' Days at our original tasting room, we would like to continue "VIP Days at Champe Ford". The Champe Ford Events Center and Sarah's Patio and Pavilion will be open exclusively for our VIP Club members and their guests on select Saturdays in July. This is an opportunity to buy a bottle or glass and get to know your fellow VIP Club members in the cozy confines of our old tasting room. The grills will be available for you, so stop by the Ag District Center, pick up some Locksley grass-fed beef and come out for a picnic! While we will not be doing tastings, we will have staff on hand to discuss our wines and answer questions. Also, please note that your VIP Club wines will still need to be picked up at the Ag District Center.
---
Book Signing with Author Eric W. Buckland
Saturday, July 8th
10 am – 5 pm
at the
Ag District Center
39025 John Mosby Highway
Middleburg, VA 20117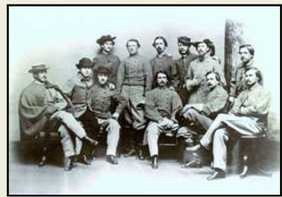 Eric Buckland, the author of six books about some of the men who rode with Mosby's Rangers during the Civil War, will once again be visiting The Ag District Center on July 8th from 10 am until 5 pm.
Eric was recently featured on C-SPAN3's American History TV Civil War Series with his presentation of "John S. Mosby: The Perfect Man in the Perfect Place". His first book, "Mosby's Keydet Rangers", tells the stories of the 58 men who matriculated at the Virginia Military Institute (VMI) and rode with Mosby's Rangers. His next five books, the "Mosby Men" series, collectively tell the stories of 120 more men who rode with Mosby.
Eric Buckland retired from the United States Army in 1999 as a Lieutenant Colonel. The majority of his military career was spent in Special Forces. Some of his awards include the Special Forces and Ranger Tabs, Master Parachutist Badge, Special Operations Combat Diver Badge and the Expert and Combat Infantryman's Badges.
Join us at The Ag District Center on July 8th and enjoy a lengthy and entertaining chat with Eric Buckland. History's "Gray Ghost" and his men ride again!
---
Creative Mankind Painting and Wine
Sunday, July 9th
1 pm – 4 pm
at the
Champe Ford Events Center
23876 Champe Ford Road
Middleburg, VA 20117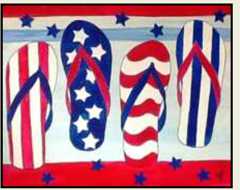 Creative Mankind will be hosting a "paint and sip" event at Chrysalis Vineyards on Sunday, July 9th. (From their website: Creative Mankind is an art company that offers art classes and hosts parties and events for all ages. Our motto is "Everyone is a Creative Genius!" It's just a matter of people reconnecting with their creative self. Our mission is to enrich our community with art education and culture in a fun and accessible way.)
So...spend a fun afternoon laughing, listening to music and creating your own masterpiece! This 3 hour event is just $40 and includes all art supplies, an awesome staff, and a lot of fun. No experience is necessary. For additional information please contact Creative Mankind at 571-403-1912 or go to their website listed below. [Editor's Note: cut and paste this long link if it doesn't activate by clicking on it. Thanks.]
https://sites.cimplebox.com/events/registration.aspx?s=5329&c=3146&eid=321974&r=0.8035595
NOTE: Remember that this event is at our Champe Ford Events Center this month.
---
REPORT FROM THE TASTING ROOM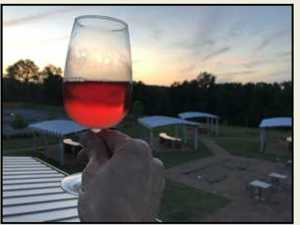 Summer is finally here and our favorite motto at the tasting room is back, "Rosé all day." This year we can say that with extra emphasis because one of the best Rosés we have ever had is finally out on our shelves. The 2016 Mariposa deserves a crown, and is inarguably the best in its class. At first sniff, the nose is immediately filled with aromas of cherry and strawberry. The tongue is saturated with bursts of berry and reminiscent of fresh melon on a warm summer's day. The perfect pairing for the Mariposa would be a farm fresh Caprese Salad or a spicy Green Thai Curry. Bon appetite! This summer we will have you drinking something pretty in pink, keeping you fresh with the saying, "Rosé all day."

Laurie Stevens, Tasting Room Manager
---
REPORT FROM THE CELLAR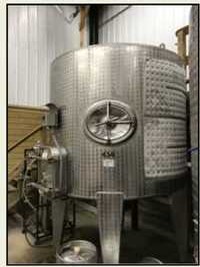 Nothing much different occurs in the cellar during the hot summer months. That's not to say that nothing is going on, but daily activities are much less hectic than at other times of the year. All the blends have been cut and are sitting comfortably in barrels, with the different components slowly marrying and rounding onto their final form. Routine lab testing is carried out to ensure none of the barrels are 'misbehaving'. There is general upkeep, cleaning, and the occasional need to tweak a future blend, but, for the most part, July sees the beginning of the planning stage for the new harvest which will begin in only a few weeks. There is much to think about, and a need to critically assess what did, or did not, work last year and in years prior, in order to maintain a continued improvement in quality and performance. It's a quiet time, but still a critical time.
Mark Patterson, Winemaker
---
REPORT FROM THE VINEYARD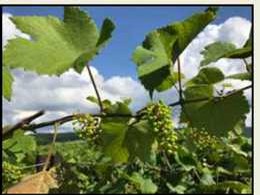 There is much activity in the vineyards this time of year. The spring rains have passed, and hopefully the threat of hail with them, but that means that vigorous shoot growth and the setting of fruit has begun in earnest. Shoots need to be positioned and 'combed' in order to open up the canopies for better air flow and more sun exposure to maximize the quality of this year's crop, and to help set the bud potential for next year's crop. This activity is crucial, and aids in reducing disease pressure from the various fungi, like Plasmopara viticola (Downy Mildew), Uncinula necator (Powdery Mildew), and Guignardia bidwelli (Black Rot), that love our humid, subtropical growing area. Opening up the canopy not only increases air flow, which will dry the grape clusters off more quickly, but allows any fungicides we use to better penetrate and cover and may reduce the need to spray excessively. It is a very labor intensive operation, but it is a vital one.
Mark Patterson, Winemaker
---
REPORT FROM THE FARM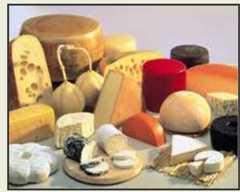 Cheese is complex. It has a long history within human cultures and of innovation. Cheese is after all, a food totally dependant upon the intervention of human beings. Cheese can't be wild harvested. Some one has to guide the very natural processes of coagulation, fermentation, and degradation. People first started making cheese as a means of preserving milk for their survival. Location, culture, species from which the milk was obtained, traditional male and female roles, and on and on, have all contributed to the myriad of cheeses we have available for our enjoyment today. Art is defined as the " expression or application of human creative skill and imagination, producing works to be appreciated for their beauty and emotional power".
Definitely there is art involved in cheese. Sometimes when tasting a special cheese, I certainly have appreciated the beauty, deliciousness, and encountered an upsurge of emotion, at the same time been grateful for the human hands that made it. But what is the art of cheese?.... Well, it starts with the land, the soil that produces the plants that the animals will graze. In essence it's its uniqueness; mineral content, climate, aspect, and etc. Then it's that unique soil that grows the complexity of plants that the animals are eating. From there we move on to the animal; species and breed all add their distinct qualities to the milk. Once the milk is harvested from a well cared for animal the cheesemaker steps in to apply his experience, training and imagination. But more often than not, he or she is bringing along a substantial dose of science. The cheesemaker will use his scientific understanding it steer the process to make a cheese with the correct chemistry. That will give it the best chance to ripen into the cheese he envisioned. When the fresh milk arrives in the vat, he adds cultures and enzymes. He manipulates time, temperature, and stirring of curds and whey to modify acidity and moisture content in the finished cheese. Next the cheese is salted and moved to the ripening room. All these, are the tools of the cheesemakers craft.
Now, we are not done; the cheese needs to be served well, presented attractively, paired with the right wines, and complimentary foods to bring the experience full circle. As I think about making cheese, I hold in great respect all the people, across the centuries, continents, and cultures whose collective wisdom I build upon as I practice my craft. Cheese has a way of connecting us to the past in the present. When you see the land being nurtured by good farming, taste something truly exceptional, and feel the relational power of sharing good food, you just experienced the art of cheese.
Kellly Harding, Cheesemaker
---
REPORT FROM THE KITCHEN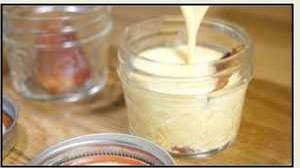 One of the cooking methods we are planning in our commercial kitchen is using a Sous Vide Circulator. Spend a little time on the internet and you will see many sites with recipes for just about any dish you are planning. Clearly, the popularity of this method of cooking has catapulted in the last ten years, which speaks volumes on its efficiency. So, how does sous vide work? And why is it so much better than traditional cooking methods for some foods? Allow me to explain. With traditional cooking methods, heat flows from a burner to a pan then into our food, or the glowing elements of an oven heat the air around the food, cooking it. Because the air in the oven and the metal in the pan are much hotter than you want your food to be, you've got to take it away from the heat at just the right time. Take it off too early or too late and your food is either overcooked or not cooked enough. But when cooking with water, instead of an oven or a pan, you can raise the temperature just enough to get the food to the exact temperatures you prefer. You can take it out as soon as it's done cooking, or let it rest in the water until we're ready to eat—no more obsessively checking inside the oven, no more chaining yourself to the stove. Instead you can pour yourself a glass of Chrysalis Vineyards Viognier and chill, chat with your guests, or focus on other parts of the meal. Perfect food that's easy to prepare and ready at your convenience: that's what makes sous vide such a popular solution in professional kitchens, and that's what makes it an amazing tool for home cooks as well. Try it, and right from the jump you'll see how it can drastically improve matters in the kitchen—you'll be cooking more and having more fun doing it. And your dishes will be the stuff of legends. Here is a simple egg dish that is easy enough to make for every day but something you could serve to guests for a decadent brunch.
Ingredients
3 pieces of your favorite bacon
6 Chrysalis Vineyards eggs
1/2 c grated gruyere
1/4 c cream cheese
1/4 tsp salt
3 slices cooked bacon, cut into 4 pieces each
6 mini 4oz canning jars with 2-part screw-on lids
Directions
Lay the bacon on a parchment-lined baking tray and bake at 400ºF for 16 - 20 minutes. --- Set your Sous Vide Circulator to 172ºF In a blender, combine eggs, cheese and salt until smooth. Place two pieces of bacon into the bottom of each jar. Divide the egg & cheese mixture evenly among the jars. Attach two-part lids and close to fingertip tightness. This means using only your fingertips to screw on the ring; if they are too tight, the air pressure within will not be able to release and the jars will shatter in the bath. Once closed, submerge the jars in the water bath and set your timer for 1 hour. To finish, remove from the bath and slide a small knife around the edge, pushing gently inwards as you do so to loosen the base. Invert jar onto a sheet pan and place under broiler for a couple of minutes for color.
Chef Hump Astorga
---
Note from Jenni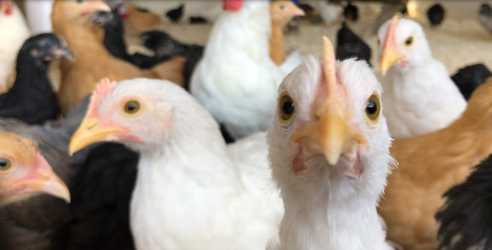 Golly, they make me laugh… the chickens. Every one of them has just a bit different personality, which is so expressed in my Note from Jenni photo above (BTW, that's a still from a great short video that Teri Scott shot, and I've linked it here). Also of note, all 126 chicks are still alive… not one bird has died, and they've been here for five weeks. That's pretty darned good and a testimony to the breeders, and to Joham and me (we care for them).
Some birds are bold and curious, some are sweetie pies and like to be picked up, and some are scaredy-cats that someone would think you're torturing if you get near them. One thing that's certain, from my years of experience, is that they are NOT stupid. Guinea fowl… yes, they're stupid… really stupid. But not chickens. They have a huge vocabulary amongst themselves, they know everything that's going on around them, and they can anticipate the future outcome of actions and act accordingly (that's mostly primate stuff , there).
Kinda creepy, though, is while they're staring you straight in the eye, you realize that they really are dinosaurs; chickens are the direct evolutionary descendants of the tyrannosaurs (tyrant lizards). Yes, we're talking Tyrannosaurus Rex and friends. Maybe that stare isn't curiosity… nah, they're just chickens!
Anyway, they lay really delicious eggs and I'm proud to treat them with respect and provide them with a good life. And I'm proud to offer you their absolutely delicious eggs. Soon you'll be enjoying young bird eggies in the food from our bakery/kitchen and from our refrigerator.
Have a Happy Fourth of July.
Jennifer McCloud
Chrysalis Vineyards at The Ag District
39025 John Mosby Highway (Tasting Room)
23876 Champe Ford Road (Winery/Offices)
Middleburg, VA 20117

McCloud@ChrysalisWine.com
Office: 540-687-8222
www.ChrysalisWine.com
Facebook.com/ChrysalisVineyards