MARCH NEWSLETTER 2020
IN THIS NEWSLETTER...
VIP Pickup Party... at the ADC
Winemaker's Dinner
Book Signing with author Eric W. Buckland
Creative Mankind Painting & Wine

Report from the Tasting Room
Report from the Cellar
Report from the Farm
Report from The Little River Bakehouse
Report from Locksley Farmstead Cheese
Note from Jenni
---
VIP PICKUP PARTY…
at the AG DISTRICT CENTER
Friday, March 13th
6:00 pm – 8:00 pm
at The Ag District
(RSVP REQUIRED)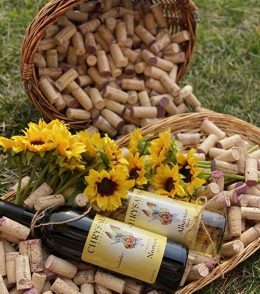 Spring is here!!!! Well..... almost. So far we've had an unusually mild winter, which always makes me wonder if we're going to roll right into spring or if we will get one of those horrible March snow storms that this area is famous for. Our recent plunging temperatures and howling winds remind us that winter isn't quite ready to give up. Either way we have everything you need to welcome spring or ride out the last days of winter right here at The Ag District! Wintery weather? Try a grilled panini with Little John Cheddar from Locksley Farmstead Cheese and a glass of Chrysalis Vineyards Rubiana. Warm and sunny? Order a pizza flight, pick up a bottle of Albariño Verde and head outside to enjoy the views! Whatever the weather, our tasting room staff is here to make it a great day!
Remember to check out all the exciting activities we have going on in March. Friday night pizza and music at The Ag District is a great way to end the workweek! And don't forget to get your tickets to our Winemaker's Dinner on March 27th before it's sold out! Chef Keaton has a great menu planned to accompany a selection of our favorite wines. For more information CLICK HERE.
Our VIP Club pickup event for March will be held on FRIDAY, MARCH 13th from 6:00pm - 8:00pm. PLEASE NOTE THE DATE AND TIME and mark you calendars! Please remember to send your RSVP to VIP-Club@ChrysalisWine.com no later than March 9th!
Tasting room hours are 12:00pm - 6:00pm Monday - Thursday, 12:00pm - 8:00pm Friday and Saturday, and 12:00pm - 7:00pm Sunday. We have a great selection of paninis available during the week and a larger hot food menu, including pizzas, available Friday - Sunday. Please remember… as always, our last full tasting will start an hour before closing. Last call for purchases of open bottles or glasses will be 30 minutes before closing!
The white wine selection for our VIP Club members this month is Chrysalis Vineyards 2019 Albariño Verde. Light, pristine, and crisp, this wine cuts straight across the palate with intense citrus notes, lemon, lime, and blood orange. The finish lingers with honey- dew, peach, and a touch of passion fruit. A slight effervescence reaffirms the crisp but full bodied wine. This crisp white pairs well with rich, fatty dishes like seafood pasta with a white wine cream sauce.
Our red wine selection for March is Chrysalis Vineyards 2017 Locksley Reserve Norton. Smooth, dark, and sophisticated this wine opens with notes of spice and cherries that carry the aromatics to the palate. Dark chocolate, raspberry, and subtle earthy tones reflect the old world flavors. The backbone of this wine is reinforced with firm tannins from the addition of Tannat and an espresso finish. A touch of Petit Verdot works to push ripe blueberries and plum. Try our flagship red wine with a dinner of Venison Osso Buco with creamy shitake mushroom risotto.
As a reminder to our members, all VIP wine is available for pickup at the Ag District Center tasting room anytime during regular business hours. If you can't make it out to pick up your wines on a monthly basis, we will hold them for you. Due to storage limitations, however, we do ask that you pick them up once you accumulate a case (6 months). We can also arrange for wine to be shipped to most locations, at your request.
Also, please remember that you can always find your paired recipes and detailed tasting notes at www.ChrysalisWine.com in the Private VIP Club Area. Also check in with us or follow us on Facebook for updates and announcements.
NOTE: Please do not reply to this emailed Newsletter. Your email will not be handled in a timely manner or may even be lost.
---
Winemaker's Dinner
Friday, March 27th
7:00pm
at the
Ag District Center
39025 John Mosby Highway
Middleburg, VA 20117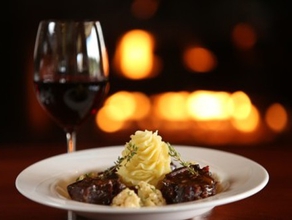 The Ag District will be hosting a Winemaker's Dinner on March 27th! Our chef, Keaton Beus, will be preparing a four-course menu paired with wines selected by our winemaker, Jake Blodinger. Join us for an evening of gourmet cuisine, fine wine, and relaxing music! Keaton and Jake will also be on hand to answer all your wine and food related questions and discuss the evening's wine and food pairings.
Tickets are $90 per person (taxes and gratiuites not included) and include wine with each course. The tasting room will be open during the event for additional wine purchases. Seating for this event is limited and selling quickly. Be sure to reserve your seat soon! Visit our website at www.ChrysalisWine.com or call the tasting room for details or CLICK HERE to purchase your tickets.
---
Book Signing with Author Eric W. Buckland
Saturday, March 7th
12:00 pm
at the
Ag District Center
39025 John Mosby Highway
Middleburg, VA 20117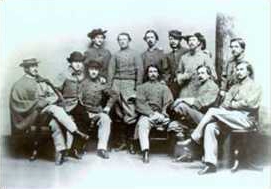 Eric Buckland, the author of six books about some of the men who rode with Mosby's Rangers during the Civil War, will once again be visiting The Ag District Center on March 7th at 12:00 pm.
Eric has been featured on C-SPAN3's American History TV Civil War Series with his presentation of "John S. Mosby: The Perfect Man in the Perfect Place". His first book, "Mosby's Keydet Rangers", tells the stories of the 58 men who matriculated at the Virginia Military Institute (VMI) and rode with Mosby's Rangers. His next five books, the "Mosby Men" series, collectively tell the stories of 120 more men who rode with Mosby.
Eric Buckland retired from the United States Army in 1999 as a Lieutenant Colonel. The majority of his military career was spent in Special Forces. Some of his awards include the Special Forces and Ranger Tabs, Master Parachutist Badge, Special Operations Combat Diver Badge and the Expert and Combat Infantryman's Badges.
Join us at The Ag District Center on March 7th and enjoy a lengthy and entertaining chat with Eric Buckland. History's "Gray Ghost" and his men ride again!
---
Creative Mankind Crafts & Wine
Saturday, March 13th
12:30 pm – 3:30 pm
at the
Ag District Center
39025 John Mosby Highway
Middleburg, VA 20117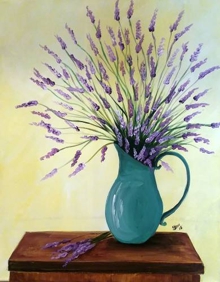 Creative Mankind will be hosting a "paint and sip" event at Chrysalis Vineyards on Saturday, March 13th. (From their website: Creative Mankind is an art company that offers art classes and hosts parties and events for all ages. Our motto is "Everyone is a Creative Genius!" It's just a matter of people reconnecting with their creative self. Our mission is to enrich our community with art education and culture in a fun and accessible way.)
Help us welcome spring and spend a fun afternoon laughing, creating your own masterpiece, and sipping your favorite Chrysalis Vineyards wine! This 3 hour event is just $40 and includes all supplies, an awesome staff, and a lot of fun (wine and food purchases are not included).
No experience is necessary. For additional information please contact Creative Mankind at 571-403-1912 or go to their website listed below. [Editor's Note: cut and paste this long link if it doesn't activate by clicking on it. Thanks.]
https://www.eventbrite.com/e/paint-sip-at-chrysalis-vineyards-with-creative-mankind-tickets-95949281885
---
REPORT FROM THE TASTING ROOM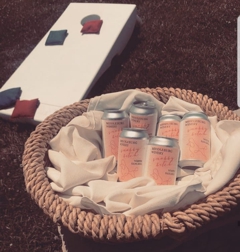 Who else is ready for spring to erupt here at The Ag. District Center? The tasting room staff sure is and is excited with the anticipation of budding trees, blossoming wild flowers, green grass and sunshine. We know with these things comes the arrival of Spring Wine Time! Our full bodied reds will make way for our light bodied reds, roses and white wines. The reemergence of ice buckets with our chilled crisp whites and rosés peeking out from them will populate our picnic tables. The drifting sound of laughter will fill the air. This spring we are excited to share two new releases with our guests, the exquisite 2019 Albariño Verde and exclusive members only 2019 Tximeleta. Whether you decide to go with an old tried and true favorites like our Sarah's Patio Red and Sarah's Patio White or get adventurous and try something new we have to offer we know you will not be disappointed. We look forward to celebrating spring's arrival with you!
Cheers!
Laurie Stevens, Tasting Room Manager
---
REPORT FROM THE CELLAR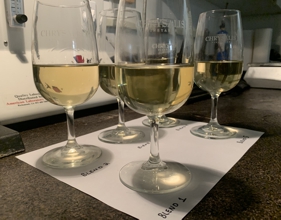 Things are slowly ramping up here in the cellar. A vast majority of our time is now focusing on bottling the 2019 vintage. The March bottling will be all 2019 vintage wines! I won't spoil the entire line up, but I will say the 2019 Albariño is a showstopper. The aromatics are tropical and fresh with the palate being a perfect balance of fruitiness and acidity. I hope everyone will enjoy them as much we do.
After bottling, the fun does not stop. We have already begun planning the April bottling as well. This bottling will be a little more technical for the production team. Jenni, Jason, and I will be spending extensive time on our Viognier blend. As I mentioned in the October newsletter, a fair portion of our Viognier is wild fermented. Meaning, we did not inoculate the wine with commercial yeast. Instead, we allowed ambient yeast floating in the air or any already present in the juice to ferment the Viognier. This really pushes this wine to new heights.
We don't stop at the wild fermentation though. Our Viognier is fermented in neutral oak so that it receives a small amount of oxygen integration. A weekly regime of battonage (yeast stirring) is part of the equation also. We also have a portion of our Viognier that was fermented with commercial yeast lending it to have a more traditional profile. The technical part I previously mentioned comes through in the blending trials. Presently, our wild fermented Viognier has strong aromatics of tropical fruit, cantaloupe, and faint hints of white flowers. Our other Viognier yields balanced aromatics and flavor giving us notes of mango, tangerine, and honeysuckle.
To make the most of this Viognier vintage it is going to take some talented blending. We do this by tasting through each of the barrels and making notes. We Assess quality, aromatics, and flavors; all the while asking ourselves questions like: "Does wild fermented Viognier barrel "A" have the ideal profile we are looking for?" "Does the traditionally fermented Viognier barrel "B" have notes of oranges?" "Would these two barrels marry well?" We will taste through many different blends and work with Jenni McCloud to bring you the perfect 2019 Viognier.
Jake Blodinger, Assistant Winemaker
---
REPORT FROM THE VINEYARD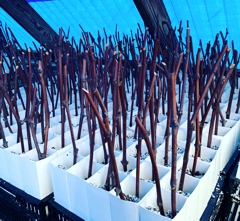 By the end of the month Fredy and crew will have successfully finished pruning all 70 acres of vineyard, which has been a large undertaking for sure! Reports coming from the vineyard are good! Any over wintered disease pressure is low, meaning we will start the growing season with happy and healthy vines. Though, the biggest excitement comes from the green house. All 6,000 cuttings of Norton are still dormant, but they have begun developing strong, healthy, roots. We are not far from bud break so it is only a matter of time before the cuttings find their new homes in a vineyard or even your backyard!
Though, we still are not home free. In fact, now things get even more difficult for us at the green house. Maintaining ideal temperatures is critical and can mean the difference between healthy and strong cuttings versus weak or even dead cuttings. We do this through temperature management. The soil where the developing roots reside has to maintain a temperature of 75-80°F while the shoot above the soil must be no warmer than 55°F. Currently, aside from monitoring the temperature of the vines, Freddy waters and adds a small amount of nutrients every 18 days to the vines to ensure proper development. If all goes well and the vines keep progressing, it will only be a few more weeks and the buds will begin to swell signaling that it is time to plant them.
Jake Blodinger, Assistant Winemaker
---
REPORT FROM THE LITTLE RIVER BAKEHOUSE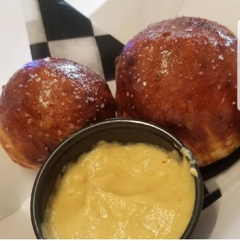 Hello there from the Little River Bakehouse! Spring is almost upon us which means a whole new host of fresh vegetables and produce will be in season. We'll be updating our menu this month to utilize some of the bounty of spring. That means new seasonal pizzas! We are also adding a few salad options and a couple of new appetizers (like pretzel balls with a wine cheese dip) and rotating a few sandwiches out, so spring will be a great time to stop in and try some of our new menu items. We also now have house baked baguettes available 7 days a week as well as a new addition, rosemary focaccia!
If you haven't got your tickets to the Winemaker's Dinner on March 27th, you should get one now before they are all gone. The dinner will be four courses paired with four wines and a whole lot of fun! You can get tickets either on our website or in the tasting room during your next visit, but get them soon because seating is limited.
Keaton Beus, Little River Bakehouse Manager
---
REPORT FROM LOCKSLEY FARMSTEAD CHEESE COMPANY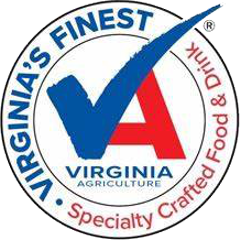 Locksley Farmstead Cheese is excited to announce that our cheeses have been recognized among those of the Virginia's Finest products. You will now notice a gold and black or red, white and blue sticker seal with the Virginia's Finest check mark of approval on the top right hand side of our labels. The Virginia's Finest trademark signifies that agricultural food products have met quality standards established by industries and approved by the Virginia Department of Agriculture and Consumer Services. We are very excited as we continue to work hard in producing high quality milk and in turn crafting delicious artisan cheeses. Come on out and meet myself and others of the Locksley Farmstead Cheese team at the events we will be attending (listed below) over the next month, or of course any time at the Ag District Center!
This weekend LEAP on over and see us at the Loudoun Grown Expo on Saturday, February 29th in Purcellville from 11am-5pm at the Bush Tabernacle. We will be sampling our delicious cheeses as well as have all cheeses available for purchase!
We will also be sampling and selling cheeses at the Take Loudoun Home event on March 14th at the Heritage Farm Museum in Sterling from 1-5pm!
For any potential wholesalers such as restaurants, retail shops or other businesses interested in our cheeses on a larger scale, we will be set up at the Virginia Food and Beverage Expo on March 18th at the Greater Richmond Convention Center! (Free registration for food industry professionals only). Come and see us at booth #115 on Row 2.
As we are just entering into our second full year of cheese sales, we encourage you to continue to ask for us at your favorite restaurants, wineries and retail shops! And of course the best way to support us is to come out to the Ag District Center and enjoy a delicious cheese plate and pizza flight with a glass of your favorite Chrysalis wine. Happy (almost) Spring!
Erin Saacke, Assistant Cheesemaker
---
Note from Jenni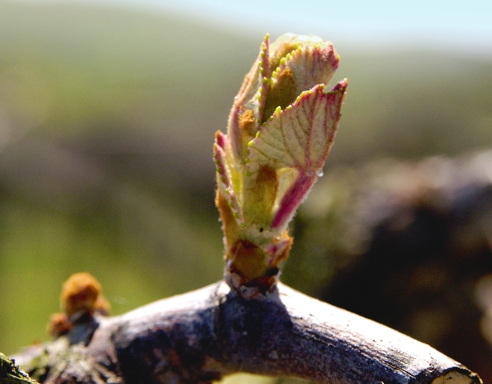 Erin's right... we're proud to receive the accreditation to display the Virginia's Finest logo. But actually, for anyone tasting our cheeses, or any of our fine products for that matter, that's not really a surprise; we really are making top-flight artisanal cheeses and food from the Little River Bakehouse… and, of course, our wines have set many standards over the years.
It was a LOT of work to complete the milking center, the creamery, bakery and kitchen (oh, and it was no cakewalk building the Ag District Center!). And some of this work had to be done while we were open to the public. So, thank you for your patience during our construction and outfitting.
Doing all that work demanded that our attention be "inward focused" on getting everything organized and "just right". (I'm sure some of you "old timers" began to wonder whether we would ever get it done, since we were talking about it for years. Well, again, thanks for your patience; this time for hanging in there while we got everything up and running.)
Now that everything's done (for now), and we're firing on all 12 cylinders (yes, we're like a high performance race engine!), we can finally direct our attention outward to tell the world about all the good things coming from The Ag District. Erin's right again when she asks you to "spread the word". So let us ask you to tell the folks at your favorite restaurants to inquire about getting our cheese and wine. Share your good experiences with your friends. We need your help, and we appreciate your support, not only for us, but for our local agriculture, in general.
And finally, I'm just waiting for spring when the new growth bursts forth (like in this Note from Jenni photo of Norton "budbreak"). It's such a great season… and right around the corner. Please come out and share with us.
Take care,

Jennifer McCloud
Chrysalis Vineyards at The Ag District
39025 John Mosby Highway (Tasting Room/Creamery/Kitchen)
23876 Champe Ford Road (Winery/Milking Center/Offices)
Middleburg, VA 20117

McCloud@ChrysalisWine.com
Office: 540-687-8222
www.ChrysalisWine.com
Facebook.com/ChrysalisVineyards