SEPTEMBER NEWSLETTER 2018
IN THIS NEWSLETTER...
Annual VIP Appreciation Party... at the ADC
First Friday Art Walk
Creative Mankind Painting and Wine
Yin in the Vin
Report from the Tasting Room
Report from the Vineyard
Report from the Cellar
Report from the Farm

Note from Jenni
---
ANNUAL VIP APPRECIATION PARTY…
at the AG DISTRICT CENTER
Saturday, September 15th
7:00 pm – 10:00 pm
at The Ag District
(RSVP REQUIRED)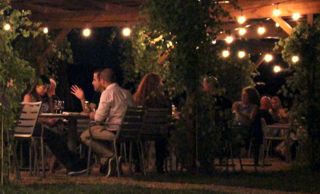 September is here again and with it begins the deluge of work that is harvest season. Mark, Fredy, and their crews have been preparing for this time for months, but no amount of preparation can lessen the concentrated period of long, hard hours that will carry through the beginning of November. On the rest of the farm the normal workload associated with caring for the land and animals is increased by the necessary preparations for the coming winter. In the tasting room they are anticipating the busiest time of year; everyone loves to visit the countryside in the fall. And what better way is there to spend a fall afternoon than sitting at the Ag District with your favorite glass of Chrysalis Vineyards wine and a plate of Locksley Estate Farmstead Cheese?
Even with all the work to be done, September is also the month where we pause to show our appreciation for our valued VIP Club members. We know that our success depends upon the continued support of our most loyal customers and we try to express that through our Annual VIP Club Appreciation Party. This year's event is planned for Saturday, September 15th from 7:00pm until 10:00pm at the Ag District Center. For those who have never attended, this is an evening of great wine, fine food, live music, and friendship that is absolutely FREE for our members. We do ask that you RSVP for this event so that we can ensure that there is plenty of food and wine for everyone. Each VIP Club membership entitles you to two tickets to this event. Please email your RSVP to VIP-Club@ChrysalisWine.com no later than September 9th. We hope to see you on the 15th!
Don't forget.... we have live music at the Ag District Center every Saturday from 2:00-5:00 pm (September 1st, 8th, 15th, 22nd and 29th). Chrysalis Vineyards wine and live music... no better way to spend a fall day!
Our spring and summer hours began on April 1st and we are open 10am - 6pm Monday through Thursday and 10am - 7pm Friday through Sunday. Please remember… as always, our last full tasting will start an hour before closing. Last call for purchases of open bottles or glasses will be 30 minutes before closing!
The red wine selection for our VIP Club members this month is Chrysalis Vineyards 2016 Private Reserve Red. Private Reserve Red is a small batch red blend available exclusively to our VIP club members. The 2016 vintage unites varieties from 4 countries – USA (Norton), France (Petit Verdot, Tannat), Italy(Nebbiolo), and Portugal (Tinta Cão) in a blend guaranteed not to be found anywhere else. The opening impression is of leather, cloves, black currant, cherries and a subtle spiciness from oak. In the mouth there are notes of currants, cocoa, clove and dark cocoa. Try this wine with a nice salad as a starter: kale with cranberries, apples and crumbly goat cheese dressed in a honey-mustard or raspberry vinaigrette. Follow this with a rack of BBQ'd beef ribs for a perfectly paired meal.
Our white wine selection for September is Chrysalis Vineyards 2017 Sarah's Patio White. Our Patio White is a food-friendly, refreshing, semi-sweet wine that is a perennial favorite. The first impression is of green apples, followed by grapefruit, peach, apricot and perhaps a hint of honeysuckle. On the palate, the upfront sweetness lends a silky character which is followed by a cleansing acidity. More apple, grapefruit and apricot and a touch of honey finish the experience. A dessert of key lime pie will pair nicely with a cold glass on a warm September evening.
As a reminder to our members, all VIP wine is available for pickup at the Ag District Center tasting room anytime during regular business hours. If you can't make it out to pick up your wines on a monthly basis, we will hold them for you. Due to storage limitations, however, we do ask that you pick them up once you accumulate a case (6 months). We can also arrange for wine to be shipped to most locations, at your request.
Also, please remember that you can always find your paired recipes and detailed tasting notes at www.ChrysalisWine.com in the Private VIP Club Area. Also check in with us or follow us on Facebook for updates and announcements.
NOTE: Please do not reply to this emailed Newsletter. Your email will not be handled in a timely manner or may even be lost.
---
Chrysalis Vineyards New Website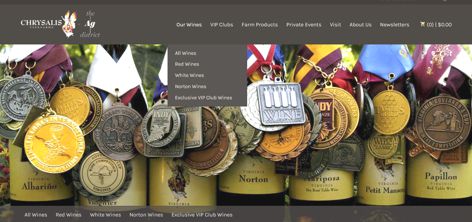 Please Visit Our New Web Site at www.ChrysalisWine.com !
The Chrysalis Vineyards web site is new and improved! We've added pictures, more information about our wines, and detailed info on how to become a VIP Club member. VIP members can create a website account that allows them to acess the VIP area, puchase exclusive VIP club wines, view their purchase history, and edit their account information. For instructions about creating an account Click Here .
Should you be unable to visit us at the winery, we've also added an easy ordering option. Please visit http://www.ChrysalisWine.com/Our-Wines to place your order today.
We're adding new pictures and content all the time - so be sure to become a frequent visitor!
If you have suggestions about content or questions about the site, please contact us at Info@ChrysalisWines.com.
---
First Friday
Friday, September 7th
6 pm – 9 pm
at the
Ag District Center
39025 John Mosby Highway
Middleburg, VA 20117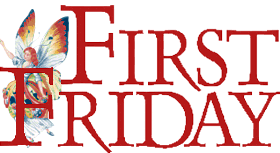 Have you been looking for that fun Friday activity? First Fridays will include gallery walks of local artists in the Northern Virginia area, and will occur every first Friday of the month. "First Fridays" started as events in 1987 that provided urban professionals an opportunity to socially network and share ideas on professional, educational, political and social issues. Since then, First Fridays have evolved into social meetups focused around the community and its artists, bringing together all walks of life. Our debut First Friday event will be on September 7th, from 6pm-9pm. We will have 6 local artists, live music and food and wine available for purchase, so grab some friends and come out to enjoy an evening of great wine while supporting our local artists.
---
Creative Mankind Painting and Wine
Saturday, September 15th
1 pm – 4 pm
at the
Ag District Center
39025 John Mosby Highway
Middleburg, VA 20117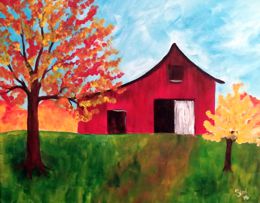 Creative Mankind will be hosting a "paint and sip" event at Chrysalis Vineyards on Saturday, September 15th. (From their website: Creative Mankind is an art company that offers art classes and hosts parties and events for all ages. Our motto is "Everyone is a Creative Genius!" It's just a matter of people reconnecting with their creative self. Our mission is to enrich our community with art education and culture in a fun and accessible way.)
So... come one out, enjoy the fall views, and spend a fun afternoon laughing, listening to music, creating your own masterpiece, and sipping your favorite Chrysalis Vineyards wine! This 3 hour event is just $40 and includes all art supplies, an awesome staff, and a lot of fun. No experience is necessary. For additional information please contact Creative Mankind at 571-403-1912 or go to their website listed below. [Editor's Note: cut and paste this long link if it doesn't activate by clicking on it. Thanks.].
https://sites.cimplebox.com/events/registration.aspx?s=5329&c=3146&eid=411074&r=0.4493708
---
Yin in the Vin
Friday, September 28th
6 pm – 7 pm
at the
Ag District Center
39025 John Mosby Highway
Middleburg, VA 20117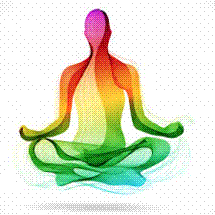 Chris Oemler, E-RYT 500 (an impressive certifiction that requires 500 hours of yoga instructor training and 2,000 of teaching) will be joining us at the Ag District Center on Friday, September 28th at 6pm for a FREE yoga practice - "Yin in the Vin". Chris will lead us in stretching and meditation practices that will be sure to sooth you soul and if that doesn't work you can always try the tried and true method - have a glass of wine! So come on out for some yoga and stay for the views as we unwind! The tasting room will stay open an extra hour (until 8pm) for those who would like to relax with a glass of your favorite Chrysalis Vineyards wine.
Bring your mat and experience this awesome practice stretching and relaxing in the beautiful countryside (no previous experience necessary).
---
REPORT FROM THE TASTING ROOM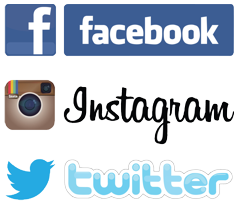 Do you follow us on Instagram? Facebook? Twitter? If not, what are you waiting for! We post a lot of information there so that our friends are up to date on all our recent and upcoming events and happenings! So many of you say to us "I wish I knew that you guys were doing that". Well, now you can stay up to date and informed! Don't miss out on anything again, just follow us!
We would love to have a little social media fun with all of you this month. So, what we are asking you, our favorite friends, to do is tag us in your posts when you are enjoying our wines, visiting us or simply dreaming of the next time you can come visit us! Share your Chrysalis love with us on Social Media! Follow us, like us, share us! Chrysalis Vineyards on Facebook, #chrysalisvineyards on Instagram , and @chrysaliswine on Twitter.
Cheers!
Laurie Stevens, Tasting Room Manager
---
REPORT FROM THE VINEYARD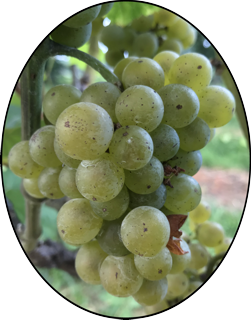 Well, it's upon us! By the time you read this the first load of grapes will have been harvested from our estate and will be allocated to our perennial favorite - Albariño Verde. This year's Verde crop was clean and abundant and a major portion of the pick will go towards expanding production of this well-loved offering. The last two years have seen reduced volumes of the Verde, first due to the 5 hailstorms we encountered in June of 2016, and last year due to the wet spring which reduced crop loads. This year, although rainier than anything I've experienced in recent memory, was moderately dry during the crucial flowering and fruit set period for this grape. Although not made yet, we are looking forward to this being the first wine from the 2018 vintage and will be bottled and released in the spring of 2019.
The rest of the varieties are holding up well, so far, despite the multiple deluges we've experienced this summer. Kudos to the efforts of Fredy and his crew for their work under sometimes trying circumstances to get the crop to this stage without any significant issues. Despite the rain, it appears that for most of the varieties grown at the Locksley Estate and the Hollin Vineyard near Markham, the vital flowering and fruit set period which helped our Albariño development was also favorably dry when most needed. The main concern going into the final period of ripening is whether the high temperatures and humidity we've experienced this summer will have an impact on sugar accumulation, the reduction of malic acid, particularly in our Norton, and color and tannin development across all grape cultivars. Much like ourselves, grapevines don't like to do a lot when temperatures get above 90-92˚F and we've had many days like that this summer.
Mark Patterson, Winemaker
---
REPORT FROM THE CELLAR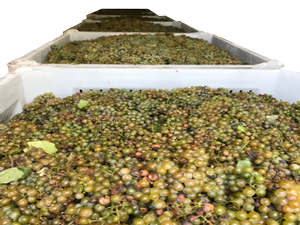 Well, we're on our last push for our final bottling before harvest begins, which means many barrels have been emptied and cleaned, blends are being finalized, and finishing touches are made to the wines being prepared. Wines that are getting a further period of aging in barrels have been topped to eliminate any headspace that might support the growth of spoilage microbes and they are put to rest for the next three months. As mentioned above, the first grapes are in, so we now have the added concern of shepherding our first wine of 2018 towards bottling. Soon we will be receiving Vidal Blanc for Sarah's Patio White, with our Estate Viognier coming in sometime after that. It will be awhile before the reds come in, so we haven't yet got around to preparing for them, particularly since we're still preparing for the plethora of white grapes that we are waiting for. In general, most white grapes in Virginia are fully-developed before all but a few of the red grapes, with maybe a small portion of some varieties left to hang if they are to become a late harvest or dessert wine. This is a huge departure from my beginnings in the wine industry further north in Canada and the Finger Lakes, where Vidal Blanc was usually the last grape I picked, both as a regular table wine or, in a decidedly less comfortable scenario sometime in late December or January, as ice wine. Since I don't foresee a late fall or early winter drop to below 17˚F in Northern Virginia, I'll take the fully-ripe Vidal in September, thank you very much!
Mark Patterson, Winemaker
---
REPORT FROM THE FARM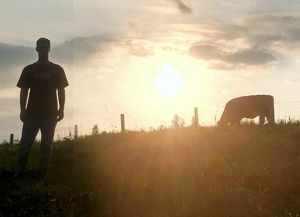 Hi Friends ! --
As the grapes sweeten on the vine for harvest, we here in the pastures are hurriedly making preparations for winter. A small portion of our pastures are in the midst of their second cutting of hay while the vast majority have yet to see a first cutting due to this year's inordinate amount of moisture. The remainder of the grass acreage is bushhogged for fall regrowth and stockpiled for utilization by the beef cows all winter. Our summer annuals will be soon followed by winter wheat, and rye or triticale that will be no-tilled into pasture intentionally grazed tight a few weeks before the first frost. Hopefully this yields the dairy cows nutrient-dense vegetation during days when quality forage would be otherwise unavailable. Depending on the severity of the winter, these practices can add up to quite a cost savings versus feeding every day that grass isn't growing. Fingers crossed for an enjoyable, cool fall season of work outside!
Eric Hilgartner, Estate Manager
---
Note from Jenni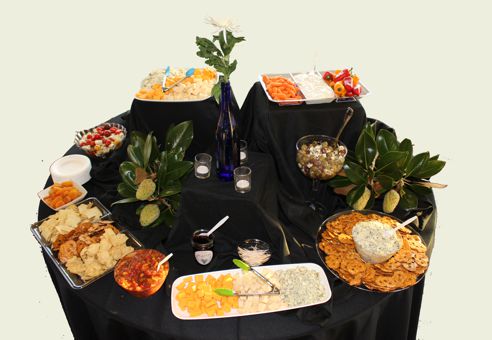 Well I'm gunna say it again, because it's crucial and absolutely valid: our VIP Club members make the difference between a sustainable, value-added, artisan-products farm and no farm at all. Our club members are that important. They purchase the lion's share of our wines, and other farm products, they're our ambassadors of goodwill to their associates, friends and families. And they're just the doggoned nicest people in the world to have as friends and customers.
So when September rolls around each year (it's our VIP Club month), we're excited to put on a helluva bash for these folks. We try hard to mark their membership a real value, and our Annual VIP Club Appreciation Party is the pinnacle of our efforts.
So… thank you again all you wonderful VIP Club members. Your importance is not lost on us. And for those of you who have yet to join, do it now… and we'll see you on September 15th.
Take care and enjoy the rest of your summer.

Jennifer McCloud
Chrysalis Vineyards at The Ag District
39025 John Mosby Highway (Tasting Room)
23876 Champe Ford Road (Winery/Offices)
Middleburg, VA 20117

McCloud@ChrysalisWine.com
Office: 540-687-8222
www.ChrysalisWine.com
Facebook.com/ChrysalisVineyards